For special and industrial applications
Reduction in environmental contamination 
Non-hygroscopic and fire retardant with self-extinguishing properties
Flawless casting; no cracks for life!
High impulse and dynamic short circuit strength 
Low partial discharges
Reliable seismic performance  
Indoor or outdoor installation
more...
Parameter
Value
Rating 

100 kVA to 20 MVA 

Voltage Class 

Up to 33kVA 

Frequency 

50/60 Hz 

No. of Phase 

Single & Three Phase 

Cooling 

AN/AF 

 
Vector Group

As per customer requirement

Winding Material 

Cu/A

l (Conductor & Foil)

 

Tapping

 

OCTL, OCTC, OLTC

 

Insulation Class

F,H

 

Applicable Standards 

 

IS 2026 – 11 (Part 11) / IEC 60076 -11
Parameter
Value

Solutions to special applications

6 & 12 pulse transformer
K Rated transformer
Motor starting transformer

Excitation transformer

Scott connected transformer

3-Phase to 2-Phase open delta transformer

Auto transformer

Upto 48 secondary winding transformer

Converter duty transformer

Wind transformer

Lighting transformer

Metro application transformer

Shunt Reactor

Supply Segment

s

 
Infrastructure 
Industries
OEM
Oil & Gas
Hydro
Metro
IP protection upto IP44; smaller ratings upto IP54

Include default accessories like surge arresters, space heaters, temperature sensors / indicator, anti-vibration pads, etc.

Winding casting carried out in automated Casting Plant. It ensures lowest PD levels
Related Products
All products provided below with slider to find faster.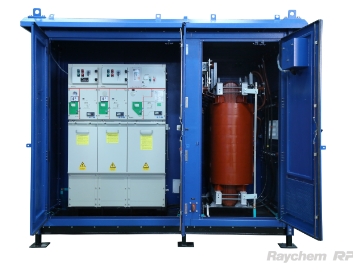 Customizable
Compact Substation
Space and cost saving solution with unique features
Learn More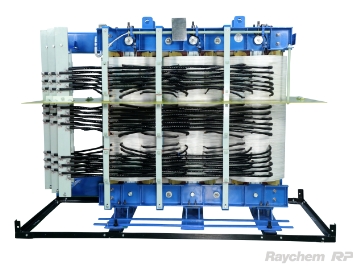 Customizable
Converter Duty / Drive Duty Transformer
One or more output windings connected to rectifier or inverter loads
Learn More