RPG Group
Established in 1979, RPG Group is one of India's fastest growing business groups with a turnover of US$ 4.5 Billion. The group has diverse business interests in areas of Infrastructure, Tyres, Pharma, IT and Specialty, as well as, in emerging innovation led technology businesses. Founded by Dr. R. P. Goenka, the group's lineage dates to early 19th century.
TE Connectivity
TE Connectivity Ltd., with turnover of US$ 14 Billion, is a global industrial technology leader creating a safer, sustainable, productive and connected future. Their broad range of connectivity and sensor solutions, proven in harshest environments, enable advancements in transportation, industrial applications, medical technology, energy, data communications and home. Working alongside customers in approximately 140 countries, TE ensures that every connection counts.

TE Connectivity, besides being our JV partner, in their position as a global industrial technology leader, integrated TE Energy India business with Raychem RPG and became business partners in 2010.

It was a merging of two strong partners, TE being the global technological leader for connectors and sensors, and RPG our other JV partner, having diverse business interests in India.
Brand Raychem – A Lasting Legacy
Raychem Corporation, USA pioneered the heat shrink technology and introduced it in India in late 1970s. Raychem was the only company in India using this technology (for a long time) for shrinking cable terminations and joints supplied to State Utilities and many Industries.

In 1989, when the JV was established in India, Raychem Corporation was the JV partner with RPG. However, in early 2000, Raychem Corporation, USA was taken over by TE Conglomerate and product brand 'Raychem' became the ownership of TE Connectivity. Taking forward this legacy, TE as our new JV partner, gave us exclusive rights to market and sell Raychem products in India / SAARC region. Today, Raychem RPG holds a substantial market share in various business segment and brand 'Raychem' continues to be the benchmark for performance. Even after 5 decades, 'Raychem' is a brand to be reckoned with in the Indian industry.
Raychem RPG Business
Raychem RPG is organized around diverse and strategic businesses, providing solutions for various business segments and fulfilling demands of customers from domestic as well as global markets.
Taking forward our legacy of pioneering excellence, Raychem RPG is geared for engineering today's growth.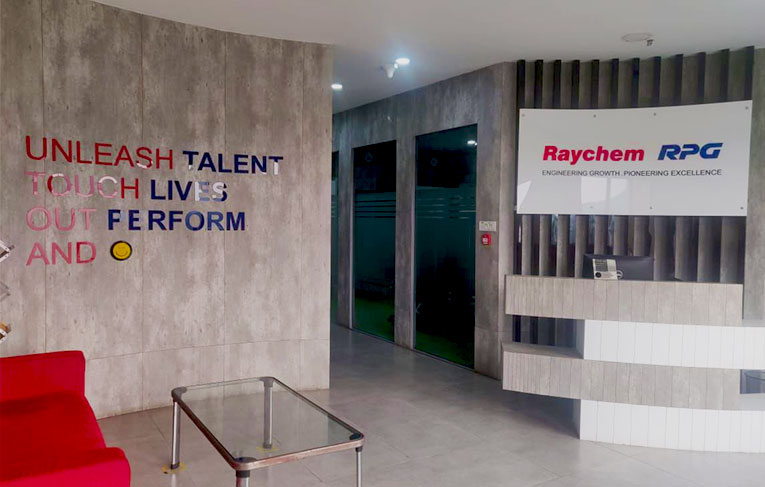 Welcome to Raychem RPG
Raychem RPG (P) Ltd., incorporated in 1989, is a 50:50 Joint Venture between TE Connectivity, U.S.A. and RPG Enterprises, India. It is the longest running successful joint venture in India for over 30 years.

Built on foundation of trust and traditions, Raychem RPG is involved in engineering solutions and services. Pioneering smart products and technologies, the company caters to the infrastructure segment of multiple business industries.
1000 Steps Journey bringing light to lives of people
Starting with humble beginnings in late 80's and backing of a strong product brand from our parent company, a small group of members commenced a long and arduous journey in achieving small to big milestones. It was the beginning of Raychem RPG's mission supported by passion and enthusiasm of its people to achieve its vision.
Timeline
2021
National recognition for excellence in Business, Manufacturing, Innovation & Workplace (refer Awards & Recognition section)
2019
Fourth manufacturing set up at Naigaon, Maharashtra
2018
Project "Drishti" Smart factory at Chakan (Connected Factory)
2017
National Recognition - CII & EXIM 'PRIZE' for Business Excellence
Certified "GREAT PLACE TO WORK - Top 100 List
2010
Third manufacturing set up at Halol, Gujarat
Integration of TE Energy India Business with Raychem RPG
2006
Project Vijay – Manufacturing Facility for TE Connectivity, Germany
Transformer Manufacturing Plant
2005
Second manufacturing set up at Chakan, Maharashtra
Gas Meter Manufacturing Plant – FIRST COMPANY IN INDIA to manufacture Smart Meters
2003
Rayline, 24 x 7 Service Centre for Power Distribution Network for State Utilities
1985
First manufacturing set up at Vasai, Maharashtra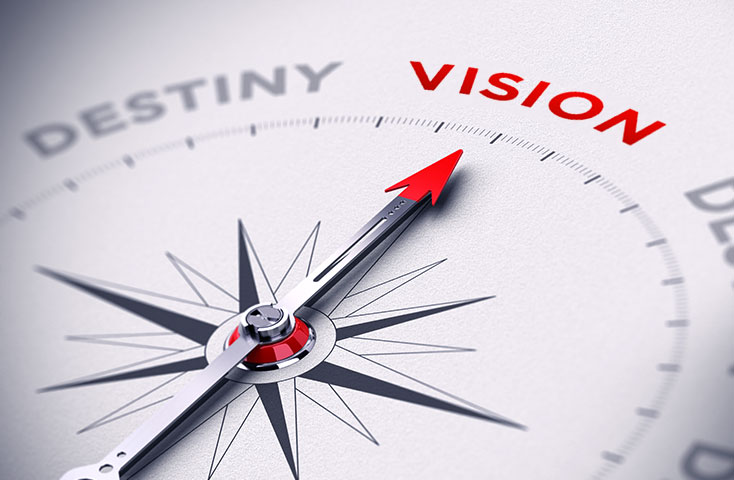 Our Vision
We will grow and attain sustained leadership position in all our chosen lines of business.

We will win the respect of all our stakeholders.
Our Mission
Accelerate growth with focus on new products and services introduction.

Make exports a major vehicle for corporate growth.

Enhance customer satisfaction to the highest level in all businesses.

Achieve business excellence through a process of continual improvement.

Focus on Customers

Transparency
Communicate openly and demonstrate integrity in all activities.

Stakeholder Appreciation
Develop a committed and responsive community of Employees, Distributors and Vendors.

Performance Recognition
Demonstrate passion for performance through anticipation, speed and flexibility.

Rewarding Growth
Embrace growth and productivity through innovation and entrepreneurship.

Sustainability
Protect the environment and contribute to the society around us.