Working at Raychem is never dull and always different
Working at Raychem RPG is exciting and challenging, making it a Great Place to Work! It is a company of great people having unique strengths and our collaborative efforts help in scaling greater heights. With a strong belief in company's Core Values, it is our guiding star in achieving continued success in the New World of opportunities.

We believe employees should be able to visualize and create their own career plans from the day they join the company. With this firm belief, the company has built a Job Family Framework that enables employees to see roles available within Raychem RPG, as a career option. The framework outlines roles available across functions, viz. Operations, Sales and Marketing, Product Management, R &D, as well as in Finance, HR, Strategy and Business Development.

With competencies defined for each role, employees can understand how they can perform to the fullest in their current roles and the skills and competencies needed to be developed in elevating to the next roles. The Job Family Framework is linked to employees' Individual Development Plans, and depending on their career path, employees choose the developmental intervention.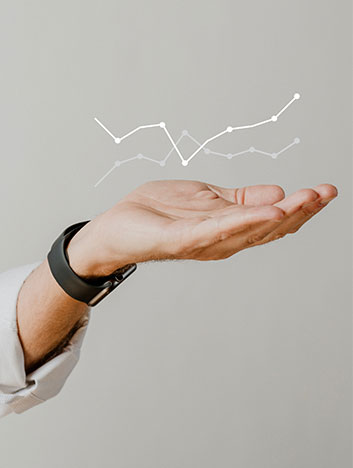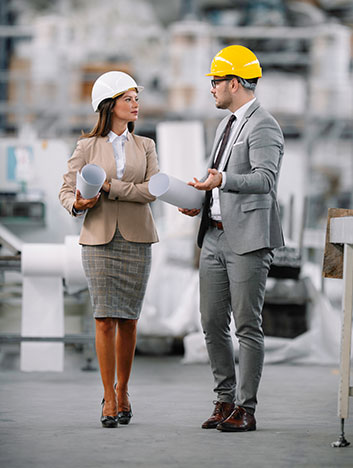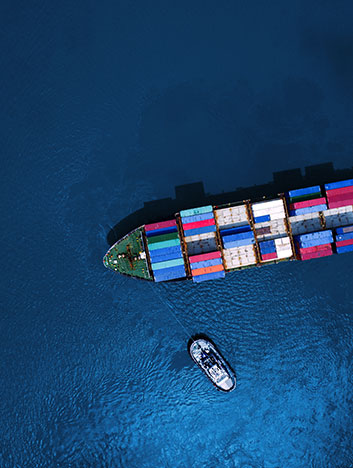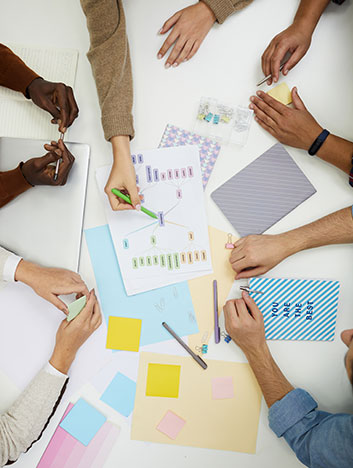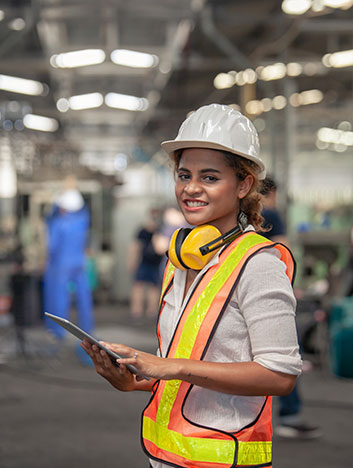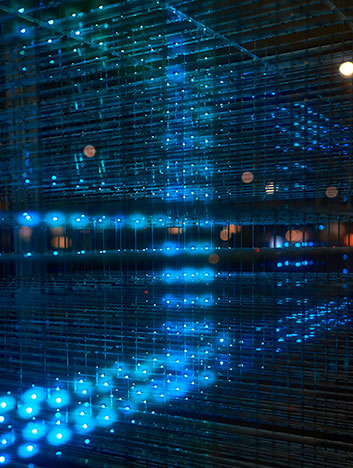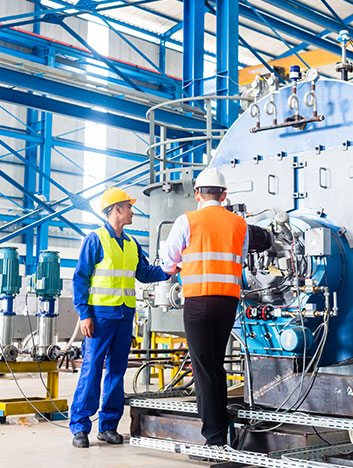 Personal Excellence
Self-aware, purpose led, demonstrates high energy, learning agility and emotional maturity. Communicate effectively and inspires others by walking the talk.
Growth Mindset
Is entrepreneurial, sets ambitious targets, takes risks and scales business. Has the ability to think and act g-locally while being responsible towards society and environment.

Developing People
Takes ownership and creates an ecosystem to understand people, is a catalyst for people to learn, grow and experiment. Fosters inclusion and values contribution.

Leading Change
Is able to anticipate, drive and respond to change with speed. Manage consequences and enthuses people to embrace change.

Result Orientation
Is driven by accelerated data-led thoughts to action, is obsessed to deliver results consistently with sustained focus on processes.
Customer Centricity
Demonstrates empathy and advocacy, builds lasting partnerships by anticipating needs, living up to commitments and creating a win-win. Delivers enhanced customer experience.

Inspiring Innovation
Fosters an environment of questioning status quo, experimentation, continuous improvement and risking from failures, optimizing resources to create cutting edge products, processes, systems and services.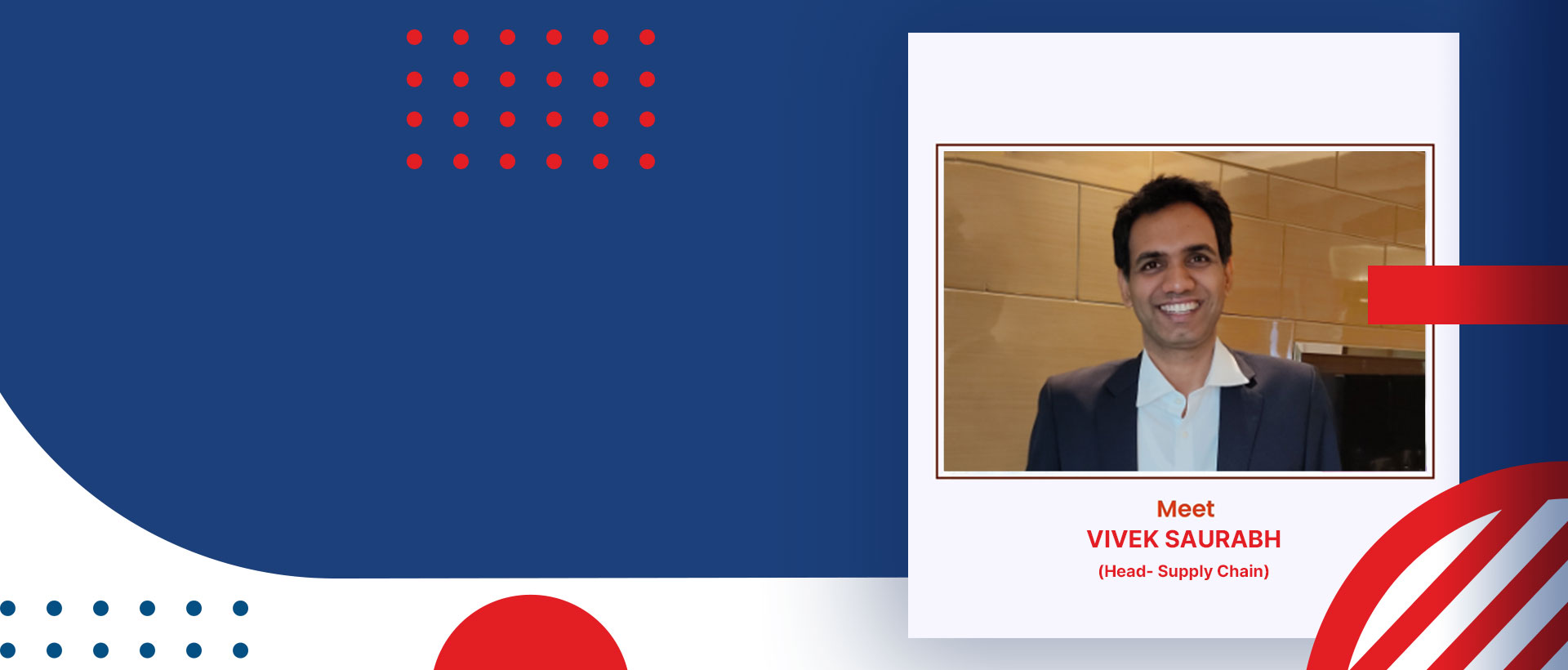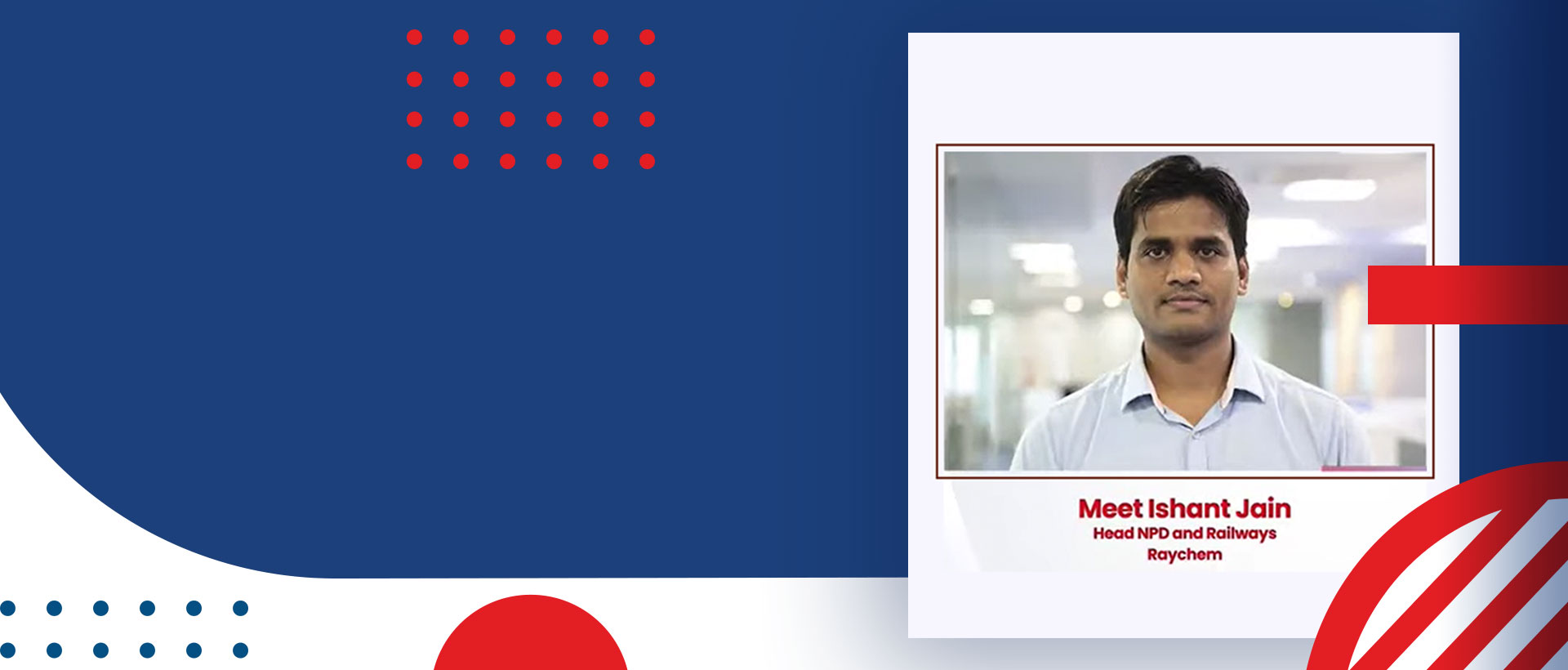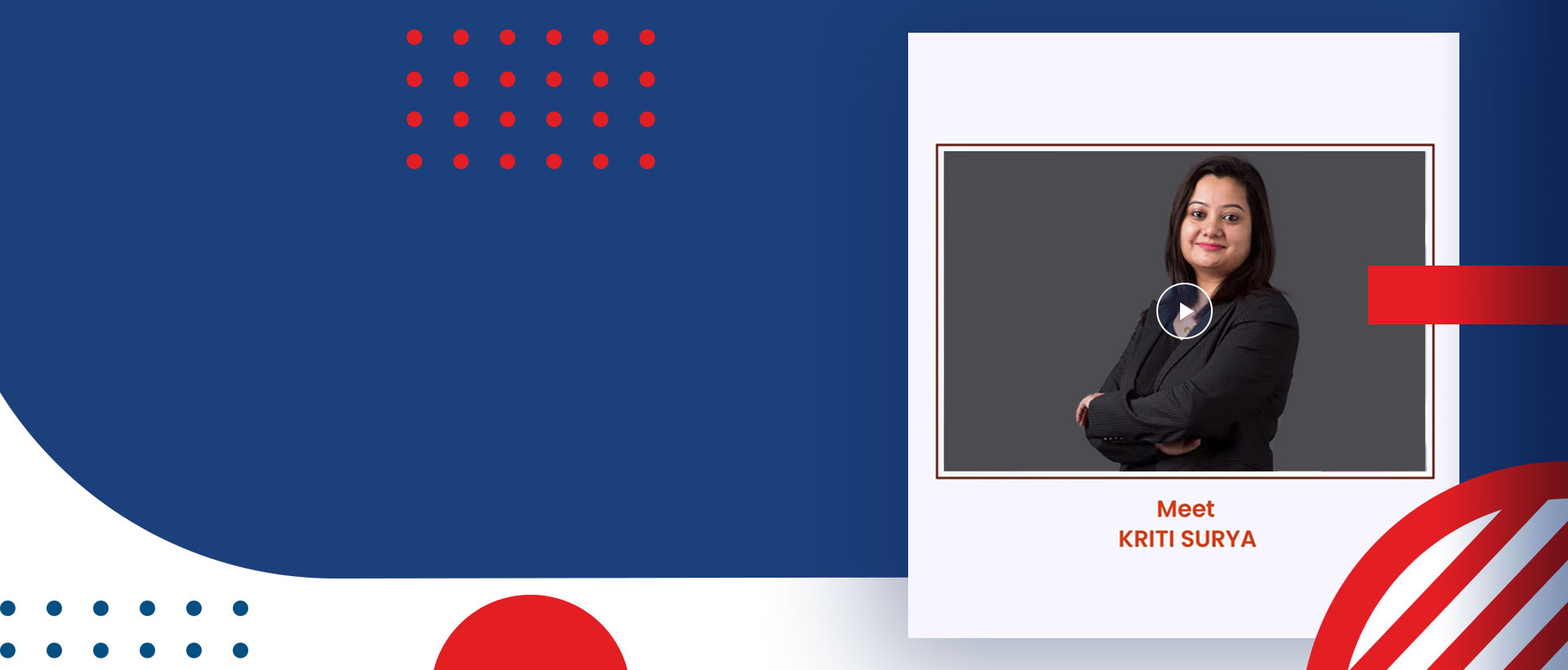 Search by Location
Search by Function
Automation Engineer- Maintenance GMD CA
Date Posted - 16 September 2016 | Function: 2676
Job Profile +

RAYCHEM RPG

Position Title:- Automation Shift Engineer, Maintenance

 

Job Description

Roles and Responsibilities:

Fixing faults or arranging for replacements to be installed 
Responding immediately to machinery breakdowns 
Finding and fixing faults and recalibrating instruments 
Making scheduled checks on machinery and parts
Responsible for Troubleshooting 
Support new equipment specification, design, installation, commissioning, and qualification activitie

 

Preferred Skills required:

Knowledge of PLC, Scada, HMI Programming.
Experience in plastics injection molding
Familiarity with the TPM   
Knowledge of Hydraulic and Pneumatics
Knowldege of ISO

 

Qualification and Experience Required

Diploma or B E / B Tech in Electrical or Electronics and Communication
5-6 yrs for Diploma and 2-3 yrs for B E / B Tech

 

 

Skills Required

Global Mindset, Planning, Performance Orientation, Innovation, Interpersonal Skills, Aggression, Communication skills, Teamwork

Apply Now
Team Member - Sourcing
Date Posted - 17 January 2022 | Location: Halol Baroda | Function: Supply Chain Management
Job Profile +

Should be able to understand the Drg requirement of the Customer, Technical Specification and communicate with supplier to resolve queries.

Understand the drawings and processes involved in manufacturing of the component to

deal with suppliers.

Should have knowledge of PPAP & APQP.

Knowledge of manufacturing process, casting, forging, machining, pressing & fabrication.

Development of new parts/new product development.

Price negotiation with supplier and price finalization of components.

Cost estimation for new components, ZBC, price reduction and meeting the target price.

Supplier Alternate development, supplier consolidation, MOQ reduction.

Knowledge on purchasing process, PO releasing, follow-up with vendors getting material as per production requirement and develop new items as per production and get the same.

Co-ordination with Cross functional teams.

Identify and develop suppliers as per business requirement.

Supplier bills reconciliation, payment reconciliation, managing inventory and day to day purchasing work.

Should have handled OSP, job work related work, dispatch, transportation arrangement.

Preparing annual rate agreement.

Preparing MIS and send reports to vendor like vendor rating, vendor performance.

Following documentation, controls as mentioned in SOP.

Skills Required

Apply Now
Testing Engineer
Date Posted - 24 December 2021 | Location: Halol Baroda | Function: Quality
Job Profile +

1.Cable preparation for testing of accessories w.r.t. SOP                                        
2.Installation of HVCA products such as epoxy Insulators, O/D Termination,GIS and Joints.
3.Handling of SF6 Machine for vaccume,filling and evacuation.
4.Handling customer inspections including Testing and Inspection report preparation.
5.Cable installation/removal on water-end-termination after testing.
6.Cleaning of product after testing(silicone grease removal).            

7.Conducting routine test and report preparation.                                                          

 8.Knowledge of NABL requirements.

 9.Calibration requirement for Lab equipment's/instruments.

Skills Required

Global Mindset, Performance Orientation, Innovation, Collaboration, Aggression, Customer Centricity

Apply Now
Business Analyst - (Manager/Sr.Manager)
Date Posted - 29 December 2021 | Location: Thane | Function: CEO Office
Job Profile +

Functions And Responsibilities

Planning and Strategy

Conduct extensive research and ensure detailed information and know-how of general operations of Raychem across functions and update knowledge on industry.

Participate in discussions and preparations for company strategy

Continually engage in tracking and monitoring activities for company strategy formulation

Download strategy to respective functions by receiving strategy from Head Office, Plants and functions, and collaborating the same with alignment to Raychem

 

Operational Activities

Take updates on various presentations conducted

Ensure overall smooth handling of special projects allocated

Formulate plans for efficient management and execution of special projects like customer compliant management, efficiency improvement etc.

Liaise with respective departments for information pertaining to the special project

Conduct all activities in relation to nomination of employees for awards

Collect information on employee performance and evaluate the same to see if it is aligned to the award criterions.

Share inputs and ideas to develop the nomination process and provide improvement activities for non-awardees

Ensure flawless execution of Excom activities and ensure top management review of cross-functional projects

Benchmarking Activities

Conduct benchmarking surveys to evaluate Raychem performance and keep a track of overall performance and trend among competitors and in the industry under the CEO guidance

Collect competitor information on various aspects from corporate communications, publications, information from the web, internal stakeholders, etc.

Preparation for Meetings

Ensure thorough preparations and arrangements for operational committee meetings

Set agenda for the operational committee meeting and ensure that the same shall cover all standing issues and points to be discussed at the meeting

Ensure preparation of the minutes of the meeting after completion of the meeting and make certain that all points shall be covered in the same

Ensure thorough preparation of the pre-reads for the meeting after collection of relevant data for the same and ensure that same shall be circulated to the attendees of the meeting

Ensure that important decisions must be taken in the operational committee meeting and keep the senior management updated on the status and details of such decisions taken in the meeting

Ensure that presentation meetings shall be held in an unimpaired manner and ensure that all information pertaining to the same shall be recorded

 

Communication and Coordination

Ensure regular communications with the various teams for updates on operations

Involve corporate communications team in all communications internally and externally

 

Documentation and Reporting

Collect inputs from various locations and accommodate the same in the CEO report

Ensure systematic storing of MIS data

Ensure meticulous filing of various reports and ensure derivation of complete intelligence and information from several trusted sources

Collect external MIS

Seek updates and insert the same in the CEO MIS

Skills Required

Apply Now
Team Member L&OD
Date Posted - 02 January 2022 | Location: Halol Baroda | Function: Human Resources
Job Profile +

Evaluating and Identifying the best training partner to deliver things.
•Periodically evaluate the ongoing programs and conduct training audits to improve the service standards.
•Maintain a keen understanding on training trends, developments and best practices both externally and internally.
•Identifying the training needs for each employee SMT (Self-Managed Team).
•Identifying the training needs for white collar employees as well & if needed arranging experts from outside the organization (as per yearly CAPEX of T&D).
•Incorporating the training topics along with specific standards and requirements set by the organization & sometimes by self.
•Designing the training plan & Calendar. Arranging POSH Training Quarterly for Women SMT.
•Supervise - training executions, effectiveness & its systematic documentation.
•Finalize content and topics of Training Module in consultation with Section Heads as per  their expected outcomes.  
•Finalize trainer based on their experience and exposure profile. Seeking trainer feedbacks  from their clientele and through pre evaluation of trainers.  
•Arrange call with trainer and participants for better understanding of participants'  Expectations Communication & coordination with the department's head for follow up purpose. 
•Measure training effectiveness through pre & post test and reporting to management.  
•MIS & data management & analysis  Develop effective induction programs for new entrants in the organization. 

Skills Required

Global Mindset, Performance Orientation, Innovation, Collaboration, Aggression, Customer Centricity

Apply Now
Dy_Manager_Sales_Marketing_EPD_Bangalore
Date Posted - 27 January 2022 | Location: BANGALORE | Function: Sales & Marketing
Job Profile +

To identify opportunities in the region for energy products and services in power distribution 
To meet sales targets in selling energy (electrical) products 
Develop market for Raychem RPG products  in the respective territory 
Work on specification with select potential customers for future business 
To budget, plan and execute in order to meet targets month-on-month basis 
To ensure collection of payments in time 
Ensure  collection of C-Forms/EMD/BG etc. from customers as per agreed terms 
Strengthen and enhance channel partners 
To build services as a revenue model in the territory 
Demonstrate customer centricity

Skills Required

Global Mindset, Performance Orientation, Innovation, Collaboration, Aggression, Customer Centricity

Apply Now
Sr. Sales Manager (Manager/Senior Manager)
Date Posted - 26 November 2021 | Location: Thane | Function: Sales and Marketing
Job Profile +

PRINCIPAL ACTIVITIES / DUTIES

 

1. Sales:

Grow sales and profits.

Develop distributors with application expertise capable of selling Core Electrical Products.

Train distributors, end users, OEMs, contractors.

Stay abreast of competitive activity (products, applications, strategies, promos) and communicate same, help determine competitive benchmarks.

Demonstrate equipment and conduct training to key end-users.

Implement timely and effective territory and promotion plans.

Qualify and follow-up leads in a timely manner and report back on results, track.

Make sales presentations on new products and application solutions to distributors, OEMs, end users, Contractors.

Actively participate in, and achieve all set goals as per the business plans

Execute programs that drive sales in all industrial segments both in General & Utility Industries.

 

2.  Distributor management and development:

 

Build a distributor base of ever growing "performing" distributors (establish goals and plans to achieve goal).

Develop annual sales volume targets and action plans with key distributors to increase sales / service effectiveness to end-users.

Review distributor coverage annually and plans to add or delete distributors.

Actively seek new specialty distributors, OEMs and other channels to improve coverage, penetration and sales of Electrical Safety products.

Develop distributors' sales and technical abilities through joint sales and/or troubleshooting calls, training sessions on products and applications.

Help distributor to specialize to relevant industry needs.

Resolve conflicts, complaints, and problems with distributors at all levels.

 

 

3. Develop knowledge of product, application, and industries.

 

Thorough knowledge on features / benefits, operation, selling and troubleshooting and application of Electrical Safety portfolio.

 Thorough knowledge of Electrical safety Products.

Assists as required in new product Launch.

Thorough knowledge of Flashover / Electrocution Hazards

Electrical Safety products & systems industry segments and their applications.

 

4. Planning and communication

 

Develop annual forecast and expense budgets.

Develop a yearly territory sales plan and key account plan with each key distributor on a quarterly basis.

Strictly follow Raychem compliant and approved procedures.

Ensure the all-support team members meets the AOP requirement

 

5. Co-ordinate with Key Accounts and Multicity opportunities across internal sales contacts

 

Work closely with domestic sales teams across regions.

Aggressively and closely work with potential Raychem RPG Key and Multicity accounts.

Communicate effectively across regions to maximize Electrical Safety sales and profitability.

Develop planning process for business opportunities.

 

POSITION REQUIREMENTS

 

Essential:

8 to 10 years successful related sales experience.

Bachelor's degree or Diploma in Electronics, Instrumentation, Electrical, or equivalent experience.

Demonstrated ability to deal effectively with all organizational levels and personal styles.

Evidence of in-depth understanding of the marketplace and competition.

Effective training skills.

Demonstrated ability to work successfully without close supervision.

Knowledge of Electrical Safety Products, Testing & Measurement Instruments, Industrial Electrical Products.

Effective communication skills – written, oral and presentation.

Evidence of leadership and professionalism.

Willingness to travel up to 50-60% of the time.

Location: Mumbai

 

Desirable:

 

Electrical Safety / Testing & Measurement product knowledge

Knowledge of Electrical Industries / O&M / contacts with Maintenance Managers & Electrical Engineers.

Electrical Products sales experience.

Languages – English and Hindi

 

 

Skills Required

Global Mindset, Performance Orientation, Innovation, Collaboration, Aggression, Customer Centricity

Apply Now
Team Member - Quality and Testing
Date Posted - 03 December 2021 | Location: Halol Baroda | Function: Quality
Job Profile +

1.Cable preparation for testing of accessories w.r.t. SOP                                        
2.Installation of HVCA products such as epoxy Insulators, O/D Termination, GIS and Joints.
3.Handling of SF6 Machine for vacuum, filling and evacuation.
4.Handling customer inspections including Testing and Inspection report preparation.
5.Cable installation/removal on water-end-termination after testing.
6. Expertise in Electrical testing of products
7.Conducting routine test and report preparation.
8.Knowledge of NABL requirements & documentation
9.Calibration requirement for Lab equipment's/instruments
10.Customer Inspection of varies Utilities & Privet sectors.
11.Good application knowledge of different products such as LA's, Insulators, Cable accessories, switchgears etc..
12.Knowladge of applicable IS, IEC standards.
13.Calibration coordination with external agencies.
14.Product validation methodology with respect to relevant standards.
15.Knowladge of NABL documentation requirements.

Skills Required

Global Mindset, Performance Orientation, Innovation, Collaboration, Aggression, Customer Centricity

Apply Now
HR Generalist
Date Posted - 29 November 2021 | Location: Halol Baroda | Function: Human Resources
Job Profile +

•Conducting recruitment & selection process, end to end hiring and joining formalities
•Support and suggest improvements to the entire recruitment process
•Communicating and explaining the organization's HR policies to the employees
•Reviewing & updating job descriptions for all positions regularly
•Able to design and drive Engagement initiative for the location to maintain positive and engaged work environment
•Support delivery of cyclical HR processes : R&R, Communication Meet, Goal Setting, Performance Management, engagement and other events
•Maintain HR  records / MIS and analyse trend for action
•Engaging and Managing Shop-floor workforce effectively
•Support Employee Life cycle management, payroll process and legal compliance
•Support in Fostering a diverse and inclusive work environment
•Assist HR Manager with new/ evolving initiatives as and when required
•Handling entire employee life cycle of Self-Managed team (Blue Colour employees)

Skills Required

Global Mindset, Performance Orientation, Innovation, Collaboration, Aggression, Customer Centricity

Apply Now
Process Engineer, GMD CA
Date Posted - 16 September 2016 | Function: 2677
Job Profile +

RAYCHEM RPG

Job Description

Position Title:- Process Engineer, Executive/ Sr Executive

Roles and Responsibilities:

To Conduct Trial of New Mould

To bring about process improvement

To look after qualification of existingMould.

To bring about layout improvement

Time study and layout improvement activities

Documentation related to process activities

To look after new product Development

​Preferred Skills required:

Knowledge of Six Sigma, Leam Management, Kaizen

Experience of injection molding process

Knowldege of ISO

, TPM

Qualification and Experience Required

Diploma or B E / B Tech in Mechanical, Inductrial /Production or Plastic Process or Technology

5-6 yrs for Diploma and 2-3 yrs for B E / B Tech

Skills Required

Global Mindset, Performance Orientation, Innovation, Job Knowledge, Aggression, Teamwork, Communication

Apply Now
PMG - Vendor Development
Date Posted - 19 September 2016 | Function: 2664
Job Profile +

RAYCHEM RPG

Job Description

Position Title:- PMG - Vendor Development, Sr Executive

Roles and Responsibilities:

Atex product Certification & Approval

Standard interpretation

Preparing Product Submittal
Atex product and market reasearch
Identifying new Atex product and market opportunities
Preparatio and control of atex drwaaing and documentaion
Technical support for sales source
Handling product approval for documentation
Prteparation of TCF for Products, MIS repoarting

​Preferred Skills required:

Strong awareness of Atex/IECEx standards & its requirement

Should have handled Atex/IECEx compliance

Knowledge of Product design instrumentation product / Job product development

Shall have knowledge of Atex/ IEcex product market Specially (JB)

Experience in handling Atex product complaince, Tender document

Knowldege opf the instrumentatioin of JB

Experience in handling Atex audit

Qualification and Experience Required

B E / B Tech in Instrumentation, Electronics , Electrical
5-6 yrs B E / B Tech

Skills Required

Global Mindset, Performance Orientation, Innovation, Interpersonal Skills, Aggression, Communication skills

Apply Now
Team Member - Finance Controller
Date Posted - 22 September 2021 | Location: RAYCHEM-VASAI | Function: RRPL_FIN_420
Job Profile +

1 Timely preparation of MIS 

2 Analysis of various business scenarios & related problems

3 Factory controlling and Inventory Management

a Monitoring Inventory and WO aging, scrap accounting

b Cycle count, physical inventory variance and accounting

c Absorption / recovery and capacity utilization monitoring for plant

d Variance Analysis, yield monitoring

e Preparation and validation of cost sheets

4 Budget preparation & Monitoring deviation therefrom

5 Be part cross functional team for cost reduction projects and provide cost saving analysis

6 Cost control, cost reduction, Opex control and review

7 Putting systems, process, controls on shopfloor and stores area

8 To be able to handle multilocation plants and willing to travel


 

Skills Required

Global Mindset, Performance Orientation, Innovation, Collaboration, Aggression, Customer Centricity

Apply Now
Deputy Manager - Sales (Railways) North
Date Posted - 25 November 2021 | Location: Delhi | Function: Sales and Marketing
Job Profile +

Technical Knowledge : "Electrical products" in Railways Domain specifically for Over Head Line Traction Equipment's

 

Job Experience : Sales & Marketing of Electrical products in Railways (Various Zones), Metro, DFCC. 

 

Specific Skills :

Sale of Electrical Products / Equipment to various EPC companies, doing OHE projects for Railways & DFCC and Metro projects, located on PAN India – e.g. KEC, Kalpataru, L&T

Experience in interaction with RDSO, RVNL, IRCON, RITES for product approvals and coordinating product inspection @ factory

Experience in Interaction with Senior officials :

Railways – Chief Electrical Engineer of various Zones, Members at Railway Board, General Manager, etc.

RDSO – Executive Director, Director Electrical

RITES

DFCC    

Also, interaction with Design Department – Head, SSE, JE

Product Knowledge : Insulators, Cantilever System for supporting OH traction Line, Cable Accessories and Others related Electrical products in Railway's domain.

 

General Skills :

Achieving Sales targets and closely working with existing Business Development & Sales Team.

Early identification and follow up of major projects, opportunities, and tenders.

Identification, preparation and submission of pre-qualification, expression of interest, offers & tenders.

Visiting prospective clients to present RRL product offering.

Efficient in using the marketing tools such as presentation material, company profile, product specification, reference list, etc.

Keeping updated various events in the region such as exhibitions, seminars, conferences etc. and explore the possibility of showcasing RRL products and services.

Interacting with the Regional Managers for mutual exchange of expertise, work, common clients, and other references.

Preparing quarterly, monthly & weekly Sales reports and other reports & analysis as instructed / required.

Strong Communication Skills, Presentation Skills & Interpersonal Skills.

Open for Extensive Travel

 


 

Skills Required

Global Mindset, Performance Orientation, Aggression, Customer Centricity

Apply Now
Team Member - Operations
Date Posted - 20 January 2022 | Location: Halol Duniya | Function: Operations
Job Profile +

•Programming knowledge, both CAD and CAM
•Full command over software and programming languages required to key up CNC machinery for specified automated functions
•Thorough understanding of geometric dimensioning and tolerancing and G and M Codes 
•Known for ensuring quality and taking correctional measures accordingly 
•Dexterous CNC, VMC expert with hands-on experience in blueprint specifications and accurate machine set up 
•Able to read and interpret blueprints effectively 
•Hands on experience in calculating and setting up machine controls according to production type
•Proficient in fine tuning of software to obtain desired quality of end product
•Exceptional knowledge of manufacturing procedures (Machining, Fabrication, Painting)
•Skilled in axis CNC machining, tooling, and fixtures
•Ability to interface Solid works model with CAD/CAM software
•Understanding cost structure , reducing machining cost 
•Be assigned as the supplier Development Engineer on the development of new projects
•Monitor supplier performance Metrics and deploy improvement plans accordingly
•Perform periodic process audits at supplier sites, Report audit rating, areas of risk, observations and improvement
•Preparation of MIS every month on identified KPI.

Skills Required

Global Mindset, Performance Orientation, Innovation, Collaboration, Aggression, Customer Centricity

Apply Now
PMG - Engineer
Date Posted - 19 September 2016 | Function: 2664
Job Profile +

RAYCHEM RPG

Job Description

Position Title:- PMG - Sr Executive

Roles and Responsibilities:

To desgin eletrical layout and [prepare estimate
To calculate load details & make single line diagram
To participate in technical discussion with line diagram.
TO participate in technical selling of projects
Develop new leads & to track upcoming projects in the region.

​Preferred Skills required:

Autocad
Excel
Industry standars

Qualification and Experience Required

B E / B Tech in Electrical
3-5 yrs B E / B Tech

Skills Required

Global Mindset, Performance Orientation, Innovation, Job Knowledge, Aggression, Communication

Apply Now
Senior Executive / Assistant Manager - Admin
Date Posted - 25 January 2022 | Location: Thane | Function: Administration
Job Profile +

Job Description :

Responsible for providing administrative support on day-to-day basis

Ensure functionality of necessary office equipment, and requisitioning new equipment

Maintaining inventory of office supplies

Time Management

Vendor Management

Arrange travel & accommodations for senior officials

Conferring with accounting department to help make payments, process incoming invoices and verify receipts

Manage dispatch/courier services

Organizing and managing

Skills Required

Apply Now
Executive Toolroom Maintenance
Date Posted - 27 January 2022 | Location: Halol Baroda | Function: Operations
Job Profile +

Understanding of Mould design.
Able to Calculate cost of Mould from given product drawing.
End to end knowledge and experience of Injection mold development (Plastic or Rubber)
Ready for Supplier visit and getting work done from Suppliers.
Knowledge and skill to over come challenges on reduction of Mould Development time
Have a knowledge on machining process required for mould development
Good communication and Negotiation skill
Can able to operate AutoCAD, MS office

Skills Required

Global Mindset, Performance Orientation, Innovation, Collaboration, Aggression, Customer Centricity

Apply Now
HV Lab testing Engineer
Date Posted - 28 March 2019 | Location: Vadodara | Function: 14714
Job Profile +

1.Cable preparation for testing of accessories w.r.t. SOP                                        
2.Installation of HVCA products such as epoxy Insulators, O/D Termination,GIS and Joints.
3.Handling of SF6 Machine for vaccum,filling and evacuation.
4.Handling customer inspections including Testing and Inspection report preparation.
5.Cable installation/removal on water-end-termination after testing.
6.Cleaning of product after testing(silicone grease removal).                                      

7.Conducting routine test and report preparation.                                                              

8.Knowledge of NABL requirements.                                                                      

9.Calibration requirement for Lab equipment's/instruments.

Skills Required

Global Mindset, Performance Orientation, Innovation, Aggression

Apply Now
Specialist - TPM
Date Posted - 22 December 2021 | Location: Halol Baroda | Function: Operations
Job Profile +

Role with in the Organization: 
• Coordination of TPM & 5 S activities in plant
• Manage day-to-day TPM & 5 S related activities  along with maintenance of Forms, Formats, Visuals, data & Training Material.
• Scheduling of TPM & 5 S Audits & ensure execution of action points
Responsibilities:
• Scheduling of regular 5 S & TPM Audits.
• Maintaining TPM related MIS day on day basis including circle, pillar, and plant level data and updating TPM related display in plants
• Handling of TPM secretariat Office work.
• Coordinating & hand holding with all pillars/circles to achieve their targets as per time lines given & achieve plant PQCDSM
•Maintain repository of all Kaizens/ OPL's/ Training Modules.
• Collect Kaizens & distribution of Kaizen awards
• Maintaining all forms, formats, Audit Sheets, Visuals, Kaizens, OPL's, Training Modules, and TPM related stationaries and Display Boards etc.
• Ensure timely completion of TPM activities as per laid out plan for all pillars. 
• Conducting internal kaizen/circle competition & participation of plant in External Kaizen/circle competition
• Conduct Pillar / circle/steering committee review as per schedule & maintain data of all MOMs
• Arrange TPM training programs in coordination with E & T Pillar Chairman.

Skills Required

Apply Now
PMG- Surge Arrestor
Date Posted - 25 March 2019 | Location: Vadodara | Function: 14047
Job Profile +

Application Engineering in the field of Surge protection.
Working with overseas partners in shared product development platform.
Understanding about acceptance and type testing of Surge arresters.
Design of experiments and managing process trials.
Creation of drawings in 2D & 3D. Preferably experienced in Autocad product design suite platform.

Creation of component & assembly drawing
Creation of tooling, fixtures, die's, jig's drawings
Knowledge of tolerance's & GD&T for 2D detailing

Handling ERP related activities

Part no. creation, Bill of Material Creation and Routing
Engineering change management

Coordination activities with other departments

Component & tooling development
Prototype manufacturing and assembly as required for the project.

Travelling to other locations, testing laboratory & customer end.

 

Skills Required

Global Mindset, Performance Orientation, Innovation, Aggression

Apply Now
Team Member - Quality and Testing
Date Posted - 03 December 2021 | Location: Halol Duniya | Function: Quality
Job Profile +

1.Handling complete quality function of Casting business 
2.Analysis and reduction of customer complaints
3 Manage new part development process..
4.TPM- QM Pillar activity 
5. Knowledge of 7 QC tools- problem solving skill
6.Calibration coordination with external agencies.
7.Responsible to handle Internal customer NC's
8. MIS monitoring & Review
9. Monitoring and reduction of COPQ
10. Defect Elimination

Skills Required

Apply Now
Lead - Quality and Testing
Date Posted - 13 December 2021 | Location: RAYCHEM-VASAI | Function: Quality
Job Profile +

 

KEY RESULT AREAS: -

 

1. Reduction of Cost of Quality.

2. Customer Compliant Management.

3. Chronic Problem Solving

4. Compliance of Integrated Management System.

5. Coordination with internal and external stake holders to enhance customer delight

 

 

POSITION REQUIREMENTS

 

Essential:

 

8 to 10 years in the quality vertical including NPD , Supplier and Plant Operations of manufacturing industry

Bachelor's degree or Diploma in Mechanical / Production / Electrical Engineering.

Demonstrated ability to deal effectively with all internal and external stakeholders to achieve quality objectives

Evidence of in-depth understanding of in house , outsourced manufacturing processes

Knowledge of Engineering Products, Testing Mechanisms & Measurement Instruments

Effective communication skills – written, oral and presentation.

Evidence of leadership and professionalism.

Location: Near Mumbai / Thane

 

Desirable:

 

In depth knowledge of Manufacturing Processes / Product Testing / Measurement Techniques

Hands on experience of QMS / NABL accreditation

Exposure to APQP / PPAP / Problem Solving Tools and techniques

Awareness of Industry 4.0 and IoT

Language proficiency – Marathi, Hindi and English

Skills Required

Apply Now
Maintenance - Executive (Energy - Export)Halol
Date Posted - 04 July 2019 | Location: Halol | Function: 24262
Job Profile +

1.Team Handling,Improvements projects,new projects

2.Handling of Team ,

3 Implementaiton of  TPM,

4.Day to day activity for  Electrical,mechanical

5. Dealing with Hydraulics,High Voltage System,PLC system,

6. Implmentaion of  ISO documents,OHSAS, Safety etc.

Skills Required

Global Mindset, Performance Orientation, Innovation, Aggression

Apply Now
PMG- insulators
Date Posted - 05 June 2019 | Location: Halol | Function: 21886
Job Profile +

1. Application engeering in the field of insulator

2. Workign with Oversaeas partner in shared product development 

3. Aceccpatance and type testing of surge arrestor

4. Design of experiment and managing process trials

5. Handling ERP realted activties

6. Coordination activities with other department

 

 

 

Skills Required

Global Mindset, Performance Orientation, Innovation, Aggression

Apply Now
Assistant Manager - Cable Jointer
Date Posted - 16 December 2021 | Location: Halol Baroda | Function: PMG
Job Profile +

1.Jointing work of Cable accessories up to 245kV system at Customer sites, CPRI, ERDA etc
2.Failure analysis and preparation of report
3.Should be working as Training in charge for Jointing training center and have responsibility of training jointers team and elevate their skills
4.Ensure service quality through site visits & training to on site Jointers
5.Taking customer Feedback Survey & Performance Certificate / Appreciation Letters.
6.Ensure up to date information of competition installation / failures and report to PMG team with data.
7.Prepare draft Bills of material & PII based on site application requirement.
REQUIREMENTS:
1.15+ years of hands on experience in jointing of Cable accessories up to 245kV voltage level with Certificate from Reputed manufacturer.
2.Senior Cable Jointer - Installer of LV to EHV Cable accessories for type and Design testing. Trainer for the team of Jointer on installation practices.
3.Should have good knowledge of cables and cable systems in India
4.Travelling - More than 70% travelling & site Job

Skills Required

Apply Now
Lead - IT Infrastructure & security
Date Posted - 20 January 2022 | Location: VASAI | Function: Information Technology
Job Profile +

 

Provide

IT

Helpdesk service and meet required service level
Manage

IT

hardware and software inventory
Manage

IT Infra

projects (Software/ Hardware/ New security etc)
Interface with SBU Management Teams to ensure

IT

Strategy is aligned to Business requirements, and to apply

IT

to streamline business processes
Understand the key business processes and the application of IS/

IT

to support them
Collaborate effectively with RRPL

IT

Organization,

IT

infrastructure teams and peer groups globally to leverage

IT

applications and resources to effectively support and deliver solutions
Manage and implement projects initiatives consistent with the RRPL

IT

strategy
Management of a variety of third-party

IT

vendor relationships
Lead and manage the

IT

Infrastructure  Team

Support IT End-user & Infrastructure Operations for 800+ users having computers and 1000+ Device  users across the country

Managing Backend Infrastructure

Working with the Global teams and Outsourced Service providers to ensure incidents/ problems are resolved within SLA's

Manage the entire LAN and WAN (4+ connected locations) – Liaise with vendor to support telecommunication systems – Liaise with Network operations , TATA and other service providers as required in restoring WAN link failures

Collaborate with the central teams on the solution design and implementation of infrastructure related projects and other in-market projects

Work with the Global teams for the successful rollout and implementation of Global Initiatives in the market

Vendor Management including raising negotiation, purchase requisition, tracking, payment processing etc.

Managing email server and all workflows.

Taking review reports for all AMC, FMS and service providers on periodic intervals.

Managing IT training and awareness program.

Mapping IT policies and processes for RRPL.

Maintaining total security of RRPL by initiating new cost effective solutions.

Managing and maintaining storage and backup solutions.

Monitoring all SLA, IT Assets, Link management

.

 

Functional Competencies-

 

1. Have hands-on experience in areas related to Networking like VPN

2.Solid knowledge of various information security frameworks

3. LAN/WAN management, Network Setup etc
4. Have hands-on experience in setting up Networking Security (Firewalls etc)
5. Have experience in handling Vendors (IBM/VSNL/HP etc)
6. Have experience in Remote Connectivity Tools

7. I.T Budget - Maintaining for OPEX and CAPITAL all SBUs.

8. Training & Awareness (Support) – IT Policies and other technical resources for Users.

9.  I.T Audit - Internal Audit, Statutory (External) Audit of full IT-Setup and Systems

Skills Required

Global Mindset, Performance Orientation, Innovation, Collaboration, Aggression, Customer Centricity

Apply Now