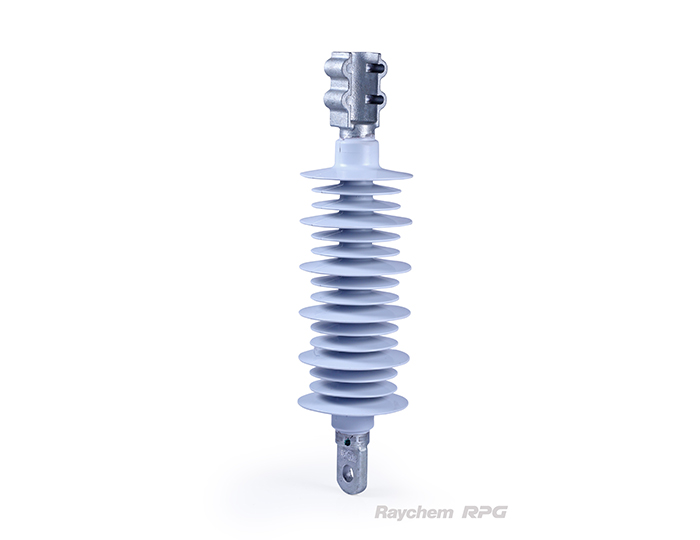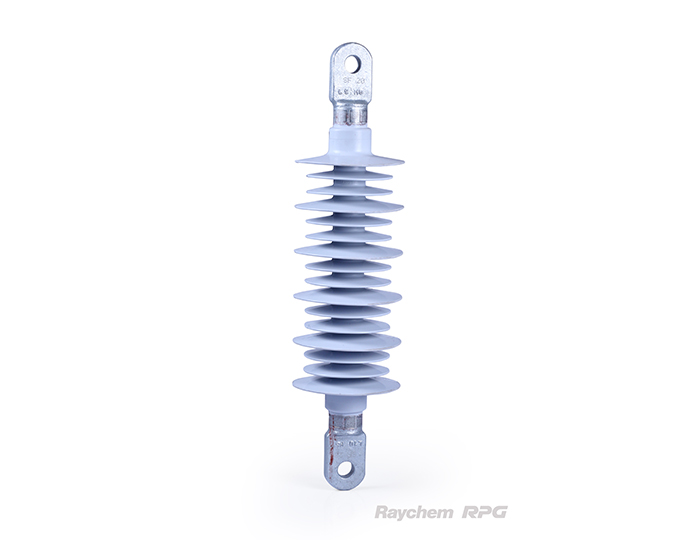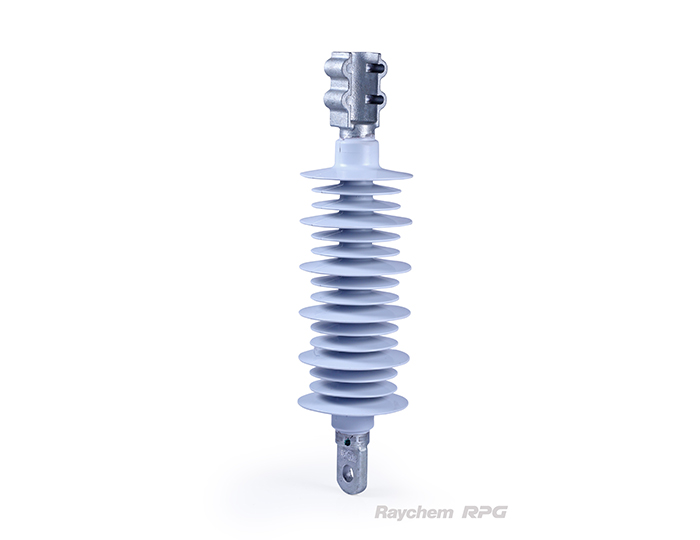 Polymeric Insulator for railway application up to 25kV. Polymeric Railway Insulators combine mechanical strength with excellent pollution performance. High tensile strength of glass fiber combined with HV shed profile makes the insulator rugged and light weight for traction application.
Compact design and break resistant

Excellent tracking and erosion properties

Hydrophobic properties for excellent pollution performance

No maintenance required

Light weight and easy installation

Patented crimp design to maximize mechanical strength

more...
Parameter
Available in 25 & 31 mm/kV creepage distance
Product qualification as per IEC 62217 & RDSO specifications
Aerodynamic and double alternative shed profile as per IEC815
General characteristics:
Unit
9 Tonne
Bracket Tube
Stay Arm Tube
Applicable standard

IEC 61109, IEC 62217 & RDSO specification No T1/SPC/OHE/INSCOM/1071, Rev.1

Material of FRP rod
Boron free, ECR grade
Material of housing
Silicone, Grey
Mechanical Characteristics:
Type of shed profile
Aerodynamic
Applicable standard for shed profile
IEC 60815
Creepage distance
mm
1600 & 1050
Specified tensile load
kgf
11,000
7,000
7,000
Specified cantilever load
Kgf.m
210
200
200
Electrical Characteristics:
Nominal system voltage
kV rms
25

Wet power frequency withstands voltage (Horizontal Position)

kV rms
125
(Vertical Position)
kV rms
100

Dry lighting impulse withstand voltage.

(Positive Polarity)

kVp
240
(Negative Polarity)
kVp
260
Visible discharge test voltage
kV rms
35