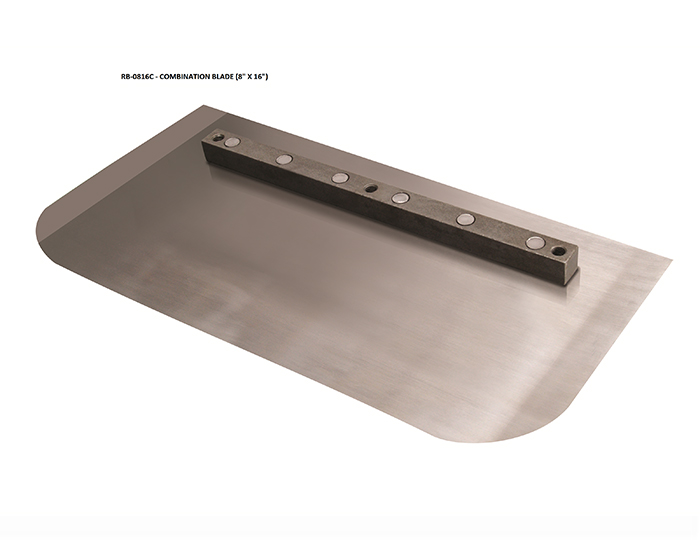 High carbon heavy duty combination blade for power trowels. Heavy duty construction blades, under Brand name Rkut, are used for concrete finishing and levelling to ensure a smooth, chatter-free finishing surface.
Combination Blades perform floating and finishing operations.
They have three (3) edges turned, allowing it to be used flat in floating position and tilted in finished position.
Parameter
Value
Combination blades are made with hardened and tempered carbon steel
High carbon increases the abrasive resistance, resulting in longer life
Made from specially formulated blue tempered steel for longer life and better finish
Packed with plastic thread protectors
Suitable for most types of trowels
Material

High

c

arbon steel