Gas Meter Requirement in Indian Market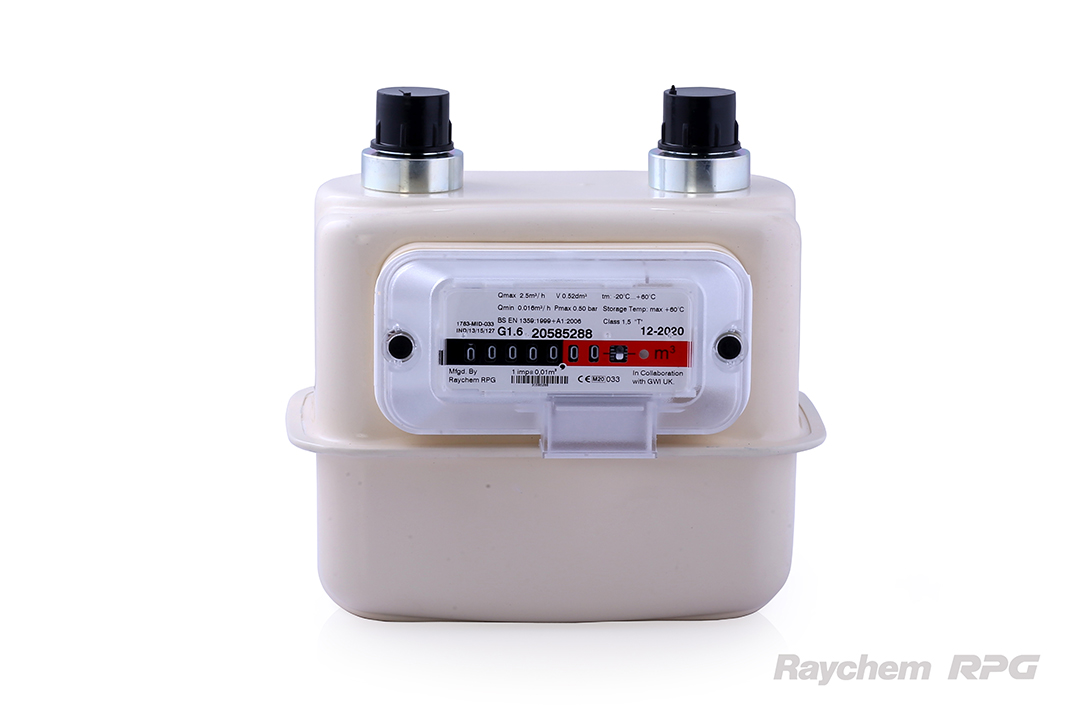 Gas Meter Requirement in Indian Market

According to the data revealed by the Ministry of Petroleum & Natural Gas, a total of 95.21 Lakh PNG (Domestic) connections have been provided by the authorized entities as on 31 May, 2022. After completion of 11A city gas distribution (CGD) round, 295 Geographical Areas (GAs) have been authorized which inter alia covers 98% of India's population and 88% of its GAs. To cater the India requirement, Raychem RPG has launched indigenous concept of Gas Meter specially for India Market and has supplied domestic diaphragm gas meter (G 1.6) with 0.5 liters cyclic volume since so many years and have installed at various areas over a decade ago which is still in operation. Raychem RPG is one of the leading gas meter manufacturing company in India.

An average consumption of gas in Indian domestic segment is around 7-8 SCM per month and maximum flow required in domestic segment is 2.5 m³/hour with pressure around 21 mbar. In India, there are several types of meters including 0.5 liters which has been well experienced by CGD companies since many years and others higher cyclic volume which are recently launched due to some foreign companies entering the Indian market. These higher cyclic volume type meters are mainly required in cold countries as the consumption there is not only for cooking but also for heating purposes. In India, since every household is using natural gas for only cooking purpose due to which the flow and pressure is very low and the size of meter used in domestic segment is G 1.6 and higher cyclic volume is not required.
Note: 1 dm³ or liter = 0.001 m³

What EN 1359 says about the cyclic volume?
Indian regulatory body that is Petroleum and Natural Gas Regulatory Board is following certain standards for metering system used in India. For Diaphragm Gas Meter, metering equipment should be as per EN 1359 and manufacturer need to test meter as per the standard only.
As per standard EN 1359, the definition of cyclic volume and its requirement are as below:
Definition in standard:
3.1.12
cyclic volume
volume of gas corresponding to the working cycle of the gas meter.
Note 1 to entry: This means that all the moving components, except for the indicating device and the intermediate transmissions, resume for the first time the position they occupied at the beginning of the cycle.
Requirement as per standard:
5.8 Cyclic volume
5.8.1 Requirements
The cyclic volume of any meter at base conditions shall be within ± 5% of the cyclic volume indicated on the index plate.
5.8.2 Test procedure - Cyclic volume
The possible range of cyclic volume is determined by multiplying the value of the volume corresponding to one complete revolution of the test element, or the value of the smallest scale interval, by the transmission ratio of the measuring device to the indicating device, at the extreme of the transmission gear ratios.
Report the result as pass or fail.
Hence, there is no cyclic volume mentioned in standard and depends on manufacturer to manufacturer, it can be 0.5, 0.8 or 1.2 (that are mainly used in market as per the consumption and requirement).
Advantages of 0.5 litres cyclic volume over higher cyclic volume
| Sr. No. | 0.5 dm³ cyclic volume | Higher cyclic volume (0.8/1.2) |
| --- | --- | --- |
| 1. | Light in weight | Heavy in weight |
| 2. | Easy to handle at site | Difficult to handle at site due to weight |
| 3. | Minimum safety risk due to lesser volume of gas passing through the meter | Very high risk as the larger volume of gas is passing through the meter |
| 4. | Leakage probability is very low because of less surface area | Leakage probability is very high because of large surface area |
| | | |