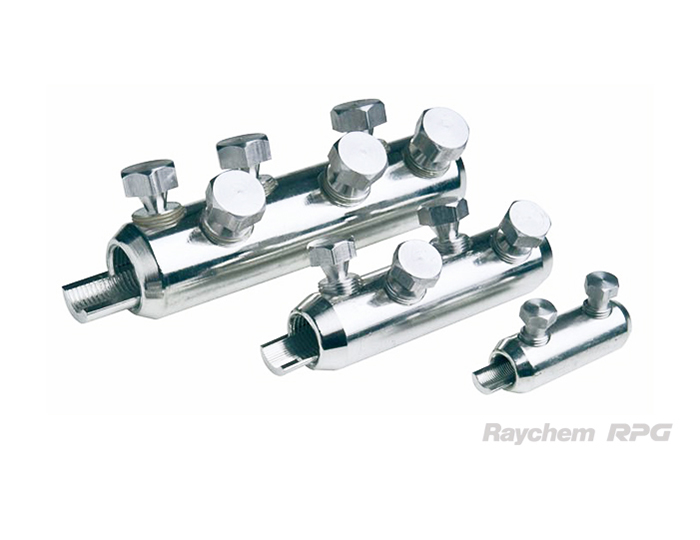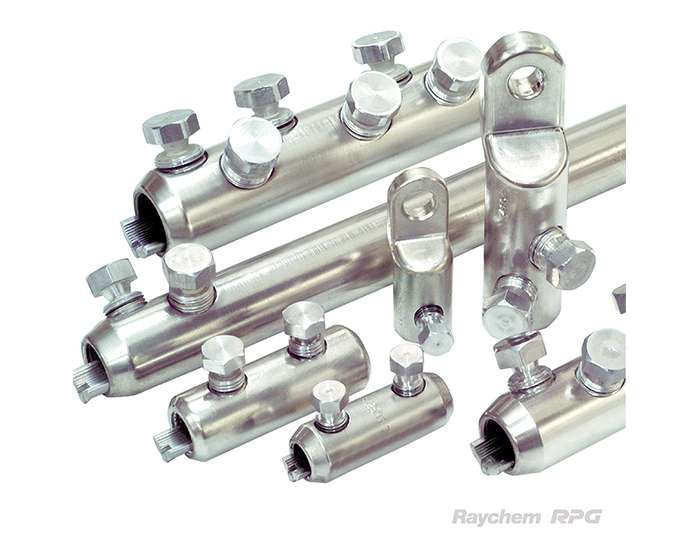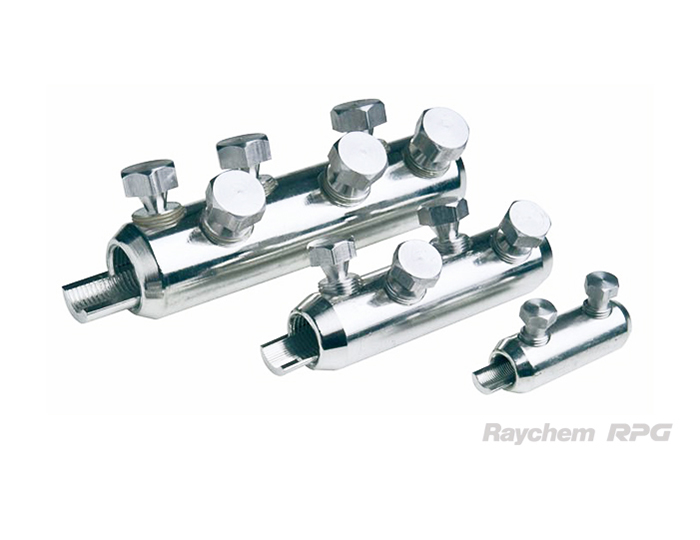 Add ons for Installation and Repairs
Mechanical Connector
Raychem's mechanical connectors and lugs are designed for use in low and medium voltage applications up to 42 kV. Customized connectors suitable for HV and EHV are available and form part of supplied accessories. All products consist of high tensile aluminium tin-plated body and shear-head bolts. Made of special aluminium alloy, new patented shear off bolts is irremovable once their heads have been sheared off. The internal surface of conductor holes is grooved. Lugs are suitable for outdoor and indoor applications and available with different palm hole sizes. These connectors comply to IEC 61238-1 Class A standard.
Cable Repair Sleeves
Heat-shrinkable wraparound sleeves are a fast, versatile and permanent method of repair for damaged cable outer sheaths. Upon application of heat, the sleeve shrinks and adhesive melts and bonds to the cable sheath, creating a permanent seal against moisture entry into the cable. Wraparound sleeves are useful for repairs to cable outer sheath where it is not possible to use tubular sleeves.
HV Installation Toolbox
High Voltage Installation Toolbox includes all necessary tools for installing Raychem HV cable accessories up to 245kV. With this comprehensive range of tools, you will always find the right tool for the job. From simple standard tools to special high voltage tools, the installation toolbox offers outstanding quality for fast and reliable installation. All tools are field tested and chosen by skilled installers.
Cable End Caps
On the inside walls coated with hot-melt adhesive, heat-shrinkable end caps are used to seal and protect the ends of plastic, paper and rubber insulated cables during storage, transport and cable laying.
Zero Halogen & Flame Retardant Tubing
The new low fire hazard material is developed using latest polymer technology to provide low smoke, low toxicity and low acid gas generation while being highly flame retardant and having low calorific value.
ZCSM tubing is halogen-free and flame-retardant. A range of established tests, such as flame propagation tests, limiting oxygen index and temperature index are carried out to assess flame retardation properties of this material.
Corrosion damage depends on the amount of acid gases generated when material is burned and levels of halogen and other acidic components in the insulation material. Pyrolytic analyses show only trace quantities of these substances in the ZCSM tubing. The low toxicity index rating derived from measurement of these and further combustion products provide additional evidence of material's suitability for meeting special requirements of this kind.