Fabricated / Sleeved Busbars
Busbars with ETP copper in varied sizes
Offer a wide range of busbars in different designs and sizes
Includes Raychem Sleeve or PVC sleeve / painted type to provide better insulation to live terminals.
Highly complex accurate Rectangular, Round, and Hollow busbars from copper or aluminium
Corrosion resistant
Accurate dimensions
more...
Parameter
Value

Material

Electrolytic Tough Pitch (ETP) copper is used with purity of Copper to 99.99% and Electrolytic grade Aluminum is used for manufacturing Busbars

Sizes

Width 5mm to 300 mm & Thickness 0.5 to 30mm

Plating

Silver, Tin, Nickel, Nickel Chrome, Painted or Powder coated as per customer specification.

Sleeving process under controlled temperature and air flow conditions

Applications

Low and Medium voltage switchgear

Bus way systems

Switchboards (PCC, MCC, APFC etc.)

Solar Inverters/ Converters

Transformers and other electrical equipment
Parameter
Customized components in various shapes and sizes as per customer specifications. 
Related Products
All products provided below with slider to find faster.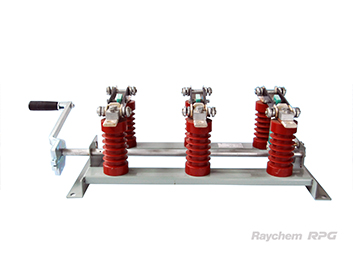 Customizable
HT Isolators
12 kV triple pole manually operated isolator for indoor application with 400A
Learn More