Low Loss Boltless C-Wedge Connectors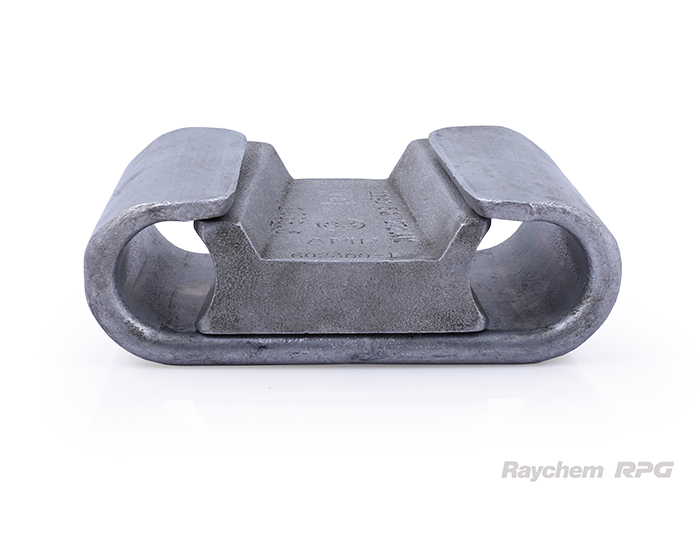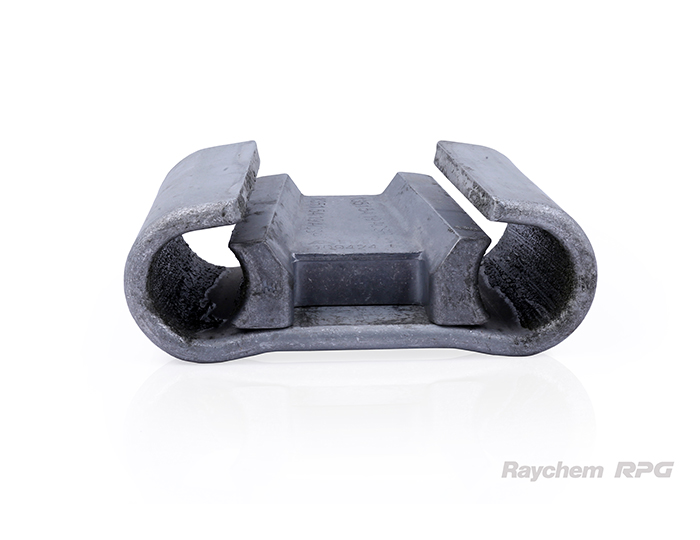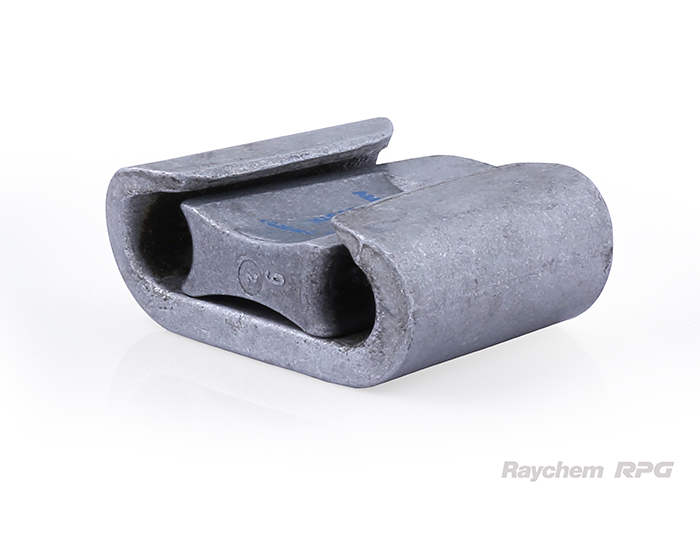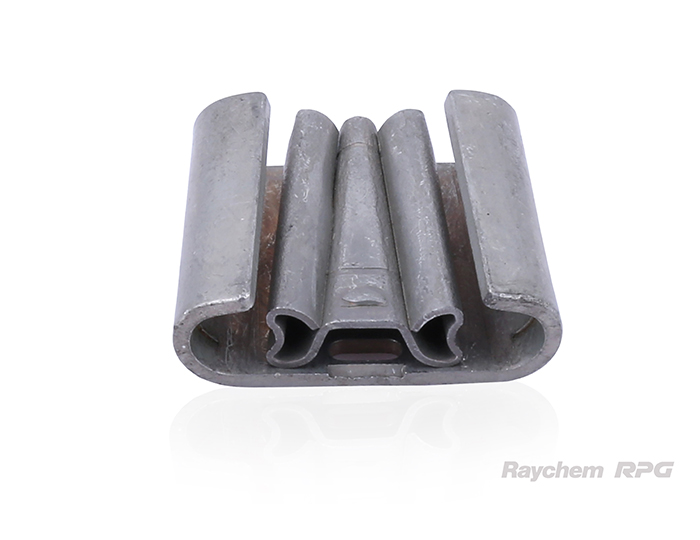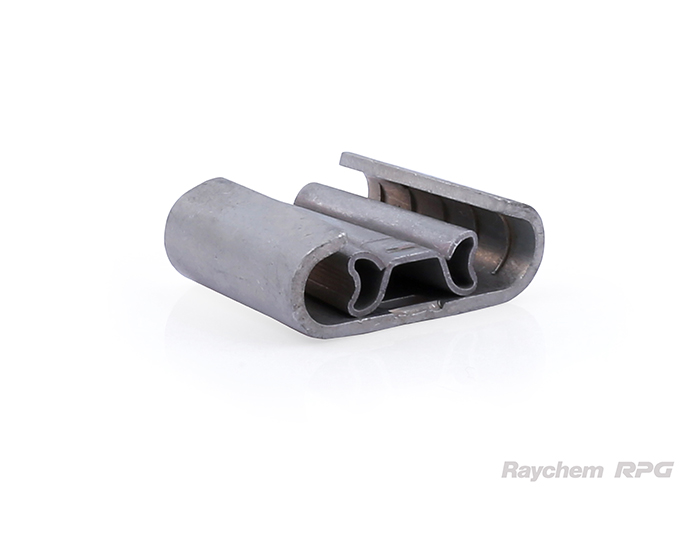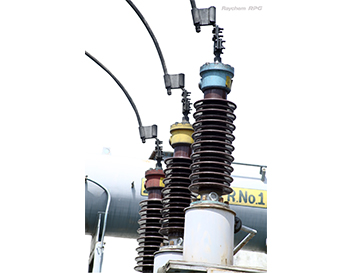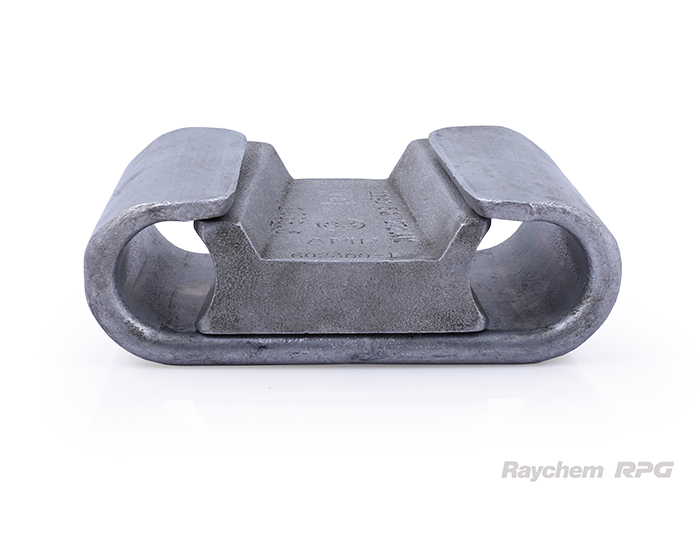 Boltless low power loss C-Wedge Type Connectors used in Distribution and High Voltage Networks. AMPACT C-Wedge type Boltless Connectors used for same or different conductor combination or on solid rod equipment terminal connections. Consisting of 2 parts, C-Body and Wedge, it prevents degradation and achieves significantly lower resistance. Thermal cycling causes conductors to expand and contract, but the Connector C-Body spring effect maintains constant contact pressure. It is light in weight and easy to install with power-actuated tools.

Available for same/different conductor combinations
More contact surface and no oxidation at connection interface
Used in Distribution, Sub-stations and Transmission Systems
Elastic property of C-Member maintains constant force within the connection for life of the connector, while compensating for thermal expansion or creep
Simple, fool proof method for installation; no fatigue for operator for series of installations and ensures installation process with repeatability and reliability
Wedge locking prevents loosening of connections
Easy removal of connector without damaging conductors and re-usable
Type tested as per IS: 5561 and ANSI 119.4
Approved by several utilities like KPTCL, KSEB, HVPNL, APTRANSCO, GETCO, TANTRANSCO etc., upto 400kV; we are in the process of qualifying for 765kV application
more...
Sr.No.

Connector

Network

Conductor Range (mm)

Main Conductor

Tap Conductor

Min.

Max.

Min.

Max.

1

AMPACT Universal Distribution Connector (UDC)

Distribution

3.17

14.6

1.74

10.11

2

AMPACT Mini Wedge Connector

Distribution / Sub-station

9.25

19.05

6.53

18.69

3

AMPACT Wedge Connector

Distribution / Sub-station / Transmission

9.25

38.2

9.25

36.2

4

AMPACT Paddle

Sub-station

2/4 Hole Paddle

610/895/1400 Amp

Shank Dia – 12/18/28 mm

5

Palm Connector

Sub-station

Palm Connector D50/D40/D38/D30/D22
SL. No.

Description

Value Guaranteed by the Bidder

1.

Reference standards

IS 5561 and ANSI 119.4

2.

AMPACT Universal Distribution Connector (UDC):

a)

Material of C-Body

Tin plated Copper Alloy

b)

Material of wedge

Tin plated Copper Alloy

c)

Hardware

Not Applicable

d)

Installation Tool

Parallel Jaw Piller

e)

Corrosion Resistance

Pre coated with Corrosion Inhibitor Compound

3.

AMPACT Mini Wedge Connector/Wedge Connector:

a)

Material of C-Body

Alu. Alloy

b)

Material of Wedge

Alu. Alloy

c)

Hardware

Not Applicable

d)

Installation & Application Tooling

Light weight power actuated tool

e)

Non-Metallic Material of Connector

Anti-Corrosion Inhibitor (Pre applied by the factory) contain metallic abrasive grit.

4.

Palm Connector:

a)

Type of Palm Connector

Bolted Type

b)

Material of Palm Connector

Brass 60/40

c)

Hardware

Hot Dip Galvanized Steel

5.

Paddle:

a)

Type of Paddle

Bolted Type

b)

Material of Paddle

Alu. Alloy

6.

Packing details

Standard Wooden Box Packing