Low Voltage Aerial Bunched Cable (LV ABC) Accessories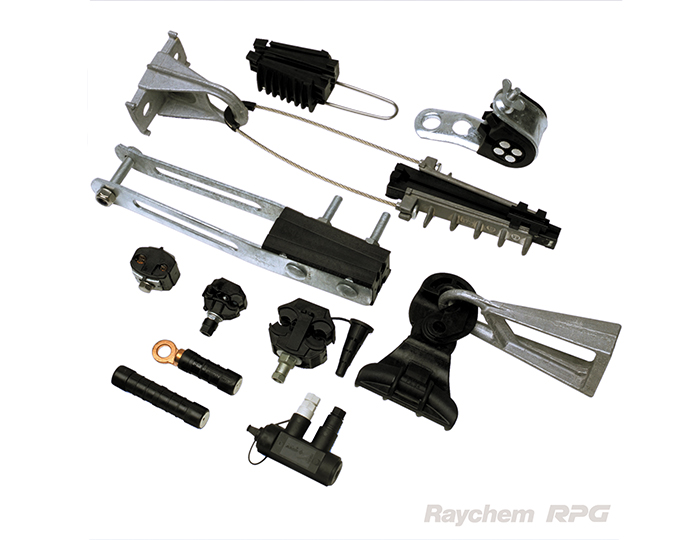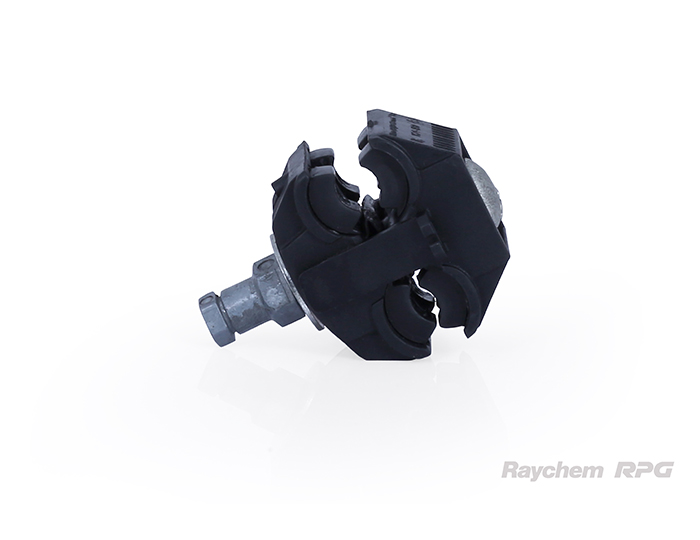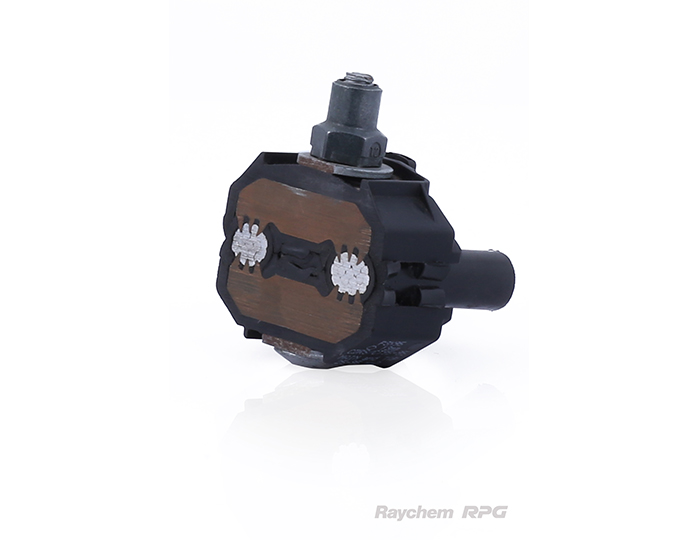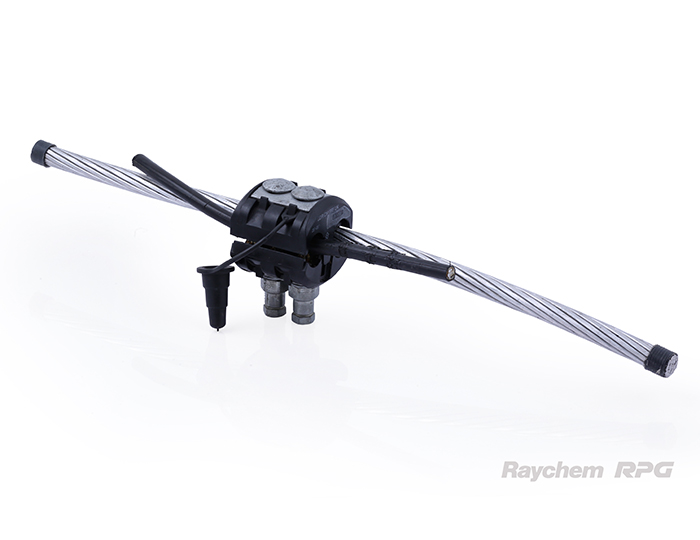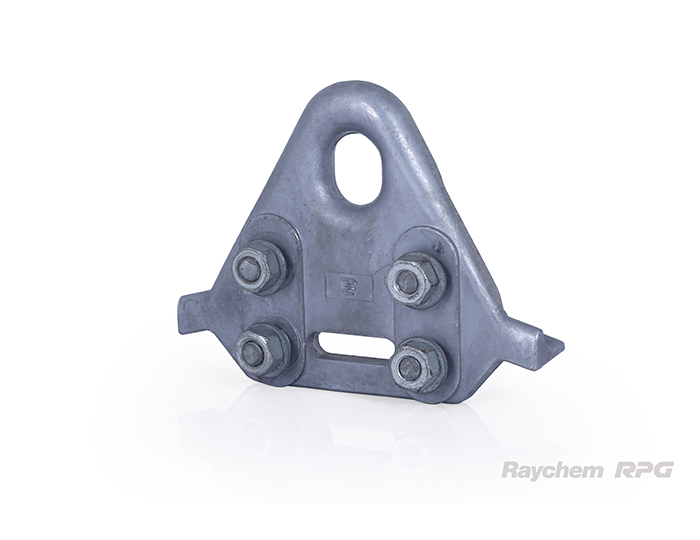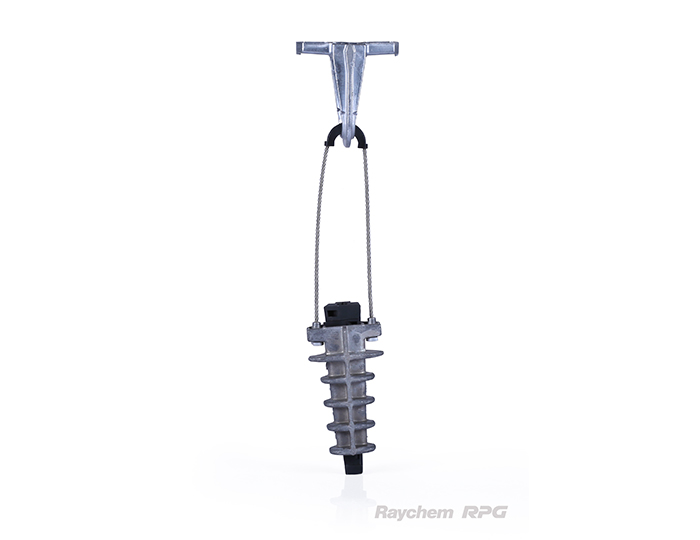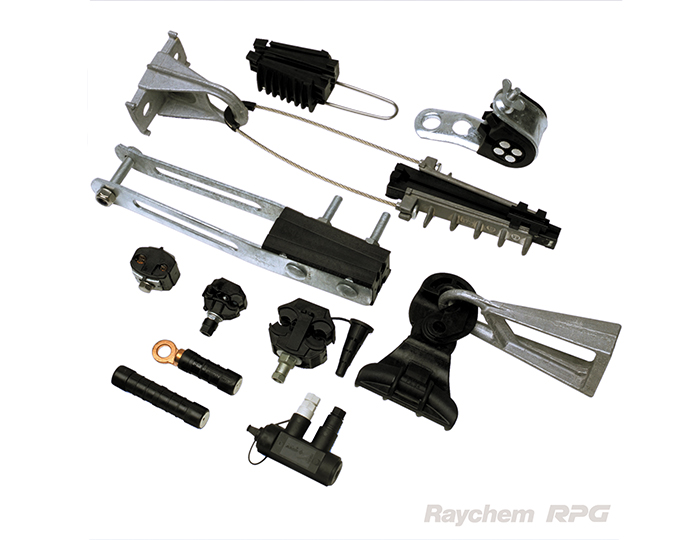 Accessories include Suspension Clamp, Anchoring/Tension Clamp, Eye Hooks, Insulation Piercing Connector (IPC), Mounting Brackets, Mid Span Joint (MJPT), Bi-metallic Lug (CPTAU), End Caps, and SS Straps and Buckles. Low Voltage ABC Accessories for bare and insulated applications for different cable sizes as per REC and NFC Standards.
The different LV ABC Accessories are suitable for all three types of technologies - Bundled Cables with Bare Neutral Messenger, Insulated Neutral Messenger and Self-supporting Conductors and confirming to REC specifications and NFC standards. They are type tested as per NFC Standard and approved by Utilities all over India.
Easy to install
Elimination of faults on LT lines
Improved reliability
Avoidance of theft by direct tapping
Avoidance of overloading of distribution transformers
more...
S. No.

LV ABC Accessories

Reference Standard

Application

1

Anchoring / Tension Clamp

REC / NFC

Bare Neutral Messenger:

Bolted Type, Clamp/Keeper made of aluminium,

U-Bolts, Nuts & Washers are galvanized.

Range: 16 to 210 sq. mm.

Insulated Neutral Messenger:

Clamp body made of corrosion resistant al. alloy Wedges made of polymer

Bail made of stainless steel

Range: 25 to 120 sq. mm.

Self-Supporting Conductor:

Accommodates 2 to 4 insulated cables of self-supporting system

Clamp made with Galvanized Steel

Arms/bail and Wedges made of polymer

Ranges: 2 cores: 4 to 95 sq. mm

4 cores: 25 to 95 sq.mm.

Service Clamp with Bracket

Accommodates 2 to 4 insulated service lines

Ranges: 2 cores: 16 to 25 sq. mm

4 cores: 16 to 25 sq.mm.

2

Suspension Clamp

REC / NFC

Bare Neutral Messenger:

Bolted Type, Clamp/keeper made of aluminium

U-Bolts, Nuts & Washers are galvanized

Range: 16 to 210 sq. mm.

Insulated Neutral Messenger:

Clamp/Link made of polymer

Range: 25 to 120 sq. mm.

Self-Supporting Conductor:

Accommodates 2 to 4 insulated cables of self-supporting system

Clamp made with galvanized steel support and anti UV black resistant thermoplastic insert to grip 2 or 4 conductors

Ranges: 2 cores: 50 to 95 sq. mm

4 cores: 35 to 120 sq.mm.

3

Pre-Insulated Sleeves/Joints (MJPT)

NFC 33-021

Joining (Pre-insulated) of two LV ABC Cables

Range: 16 to 150 sq. mm.

4

Pre-Insulated Lugs (CPTAU)

NFC 33-021

Connection (Pre-insulated) between LV ABC Cable and Transformer or End Connection

Range: 16 to 150 sq. mm.

5

Insulation Piercing Connector (IPC) for LV ABC

NFC / EN

Insulated Main to Insulated Main (Upto 150Sq.mm)

Insulated Main to Insulated Tap (Upto 120Sq.mm)

Insulated Tap to Insulated Service Connection (Upto 16Sq.mm)

Bare to Insulated Main/Tap

6

Insulation Piercing Connector (IPC) for Covered Conductor

NFC / EN

Insulated Main to Insulated Main

Upto 33kV, 240Sq.mm

7

End Cap

Thermoplastic End Cap suitable for 16 to 150 sq. mm.

8

Eye Hooks, Pole Clamps & Brackets

Eye Hook: Flat Type and Bolted Type (HDG)

Pole Clamp: Galvanized Steel Circular & Rectangular Pole Clamps

Bracket: Universal fixing Brackets

9

Stainless Steel Strap

Stainless Steel Strap, Buckles SS Straps & Buckles used to fixing Brackets
| SL. No. | Description | Value Guaranteed by the Bidder |
| --- | --- | --- |
| 1. | Suitability (Type of LV ABC) | Bundled Cable with a Bare Neutral Messenger /Bundled Cable with an Insulated Neutral Messenger / Bundled Cable with 4 Self-supporting Conductors |
| 2. | Reference standards | REC Specification / NFC Standard |
| 3. | Products offered | Anchoring/Tension Clamp |
| 4. | Reference standards | Suspension Clamp |
| 5. | Products offered | Pre-Insulated Sleeves/Joints (MJPT) |
| | | Pre-Insulated Lugs (CPTAU) |
| | | Insulation Piercing Connector (IPC) |
| | | End Cap |
| | | Eye Hooks, Pole Clamps & Brackets |
| | | Stainless Strap |
| 6. | Packing details | StandardWooden Box Packing |