Insulating Composite Gloves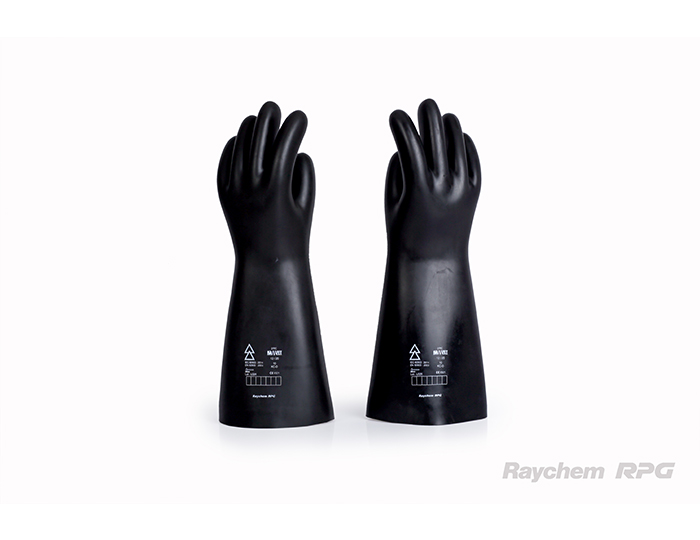 Providing electrical and mechanical protection, the gloves are available in bicolour from 500 VAC to 17500 V AC
KAMFET Electrical Insulating Gloves protect people working on live voltages or in proximity of electrical installations from electrical shocks
Used for a wide range of voltages from 500 V AC upto 17000 V AC
Compliant with EN60903:2003, IEC60903:2014 and CE category III Standards
| Classification | Max Working Voltage | Proof Test Voltage | Withstand Voltage | Max use Voltage (DC) | Arc Rating Limit (ARLim) |
| --- | --- | --- | --- | --- | --- |
| Class 00 | 500 AC | 2,500 AC | 5,000 AC | 750 DC | 14 Cal/cm² |
| Class 0 | 1,000 AC | 5,000 AC | 10,000 AC | 1500 DC | 25 Cal/cm² |
| Class 1 | 7,500 AC | 10,000 AC | 20,000 AC | 11250 DC | - |
| Class 2 | 17,000 AC | 20,000 AC | 30,000 AC | 25500 DC | - |
Parameter
Palm sizes: 7,8,9,10,11,12
Length: 360mm, 410mm
Category: RC
Passed extreme low temperature test
Resistant to Acid, Ozone, Oil
Ergonomic design provides comfort for longer working hours
Buying
Specifications
Installation
Q. Which gloves should I select?
For selecting gloves, find out the voltage of network/panel and select the appropriate class from the classification table provided in specifications.
Q. What is the technology used for manufacturing KAMFET Electrical Insulating Gloves?
KAMFET Electrical gloves are manufactured using latest robotic latex dipping technology
Q. Do I need to wear leather over glove along with composite insulating gloves?
No. KAMFET Composite insulating gloves are capable to withstand against mechanical hazards along with electrical protection. They are tested as per EN388 for mechanical hazard.
Q. How should I store my composite gloves? 
KAMFET Composite insulating gloves should be stored hanging in a glove bag with the fingers up, not laid flat. Store in a dry and cool location, as specified by the manufacturer in the instruction manual. Keep the gloves away from direct sunlight or areas where ozone may generate due to motors or any other possible source.
Q. Do electrical insulation gloves need retesting?
Yes. As per governing standards of electrical insulation gloves, these gloves need to be dielectrically retested after every six months from the first date of usage. For further clarifications, follow the instructions provided in the instruction manual supplied by manufacturer.


Related Products
All products provided below with slider to find faster.