ATD (Auto Tensioning Device)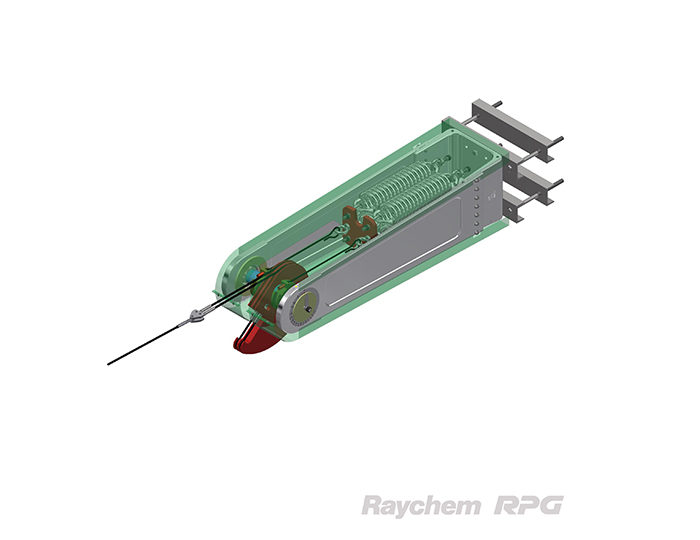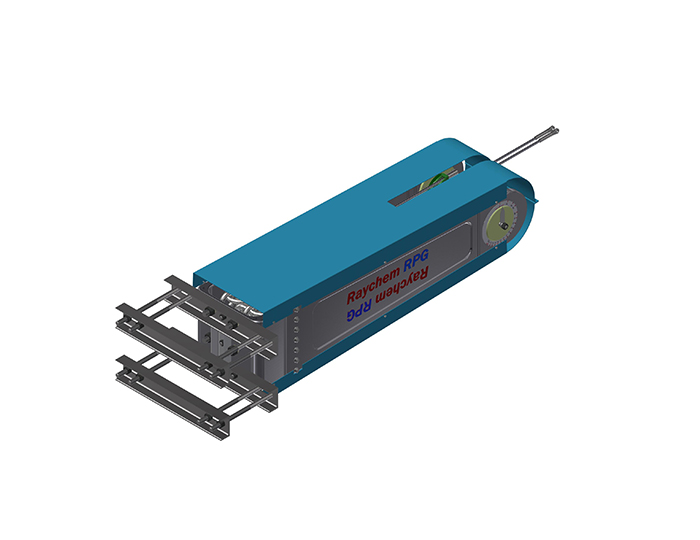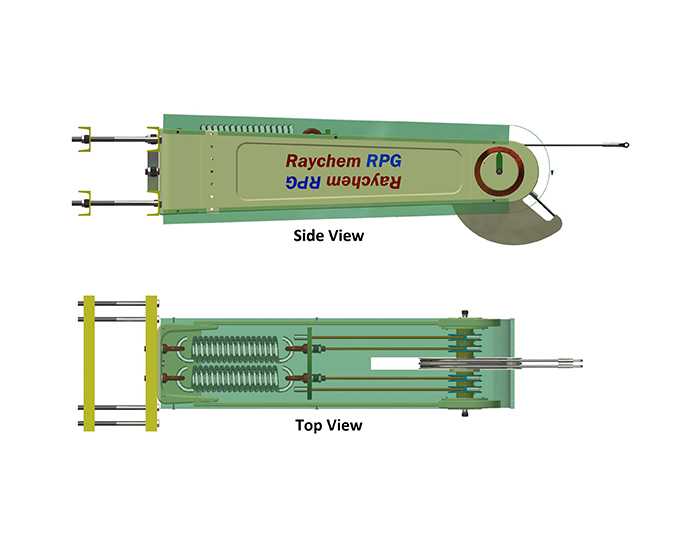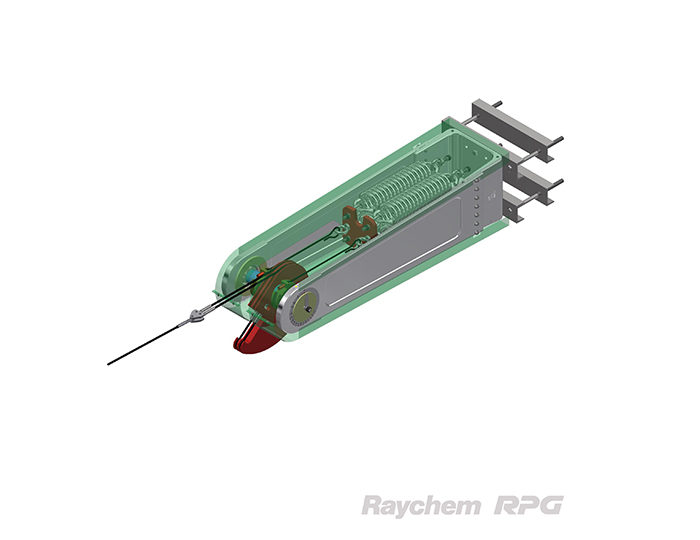 Light weight spring ATD for 25 KV line - 20KN and 24 KN. In an electric rail system, power is supplied by overhead lines that run along the entire length of the railway tracks. This power is transferred to the train by means of the pantograph which is a current collector mounted on top of the locomotive. ATD provides a mechanism for automatic tensioning of OHE lines to ensure smooth collection of current by moving pantograph. Tensioning is needed on the contact lines due to variation in their lengths. Contact lines are primarily made from copper-based alloys prone to expansion and contraction due to variations in atmospheric temperatures. The absence of tensioning causes overhead lines to sag or tighten, leading to pantograph entanglement or snapping of overhead equipment (OHE) lines. We have introduced an indigenous spring ATD which is very light in weight and can cater to the load requirement upto 30 KN.

Innovative and Patented design of Spring Based ATD with factory fitted assembly, 'Make in India' initiative under Aatmanirbhar Bharat
Light weight & compact Design, easy of handling & transport, Accommodates Semi to high-speed lines & customizable for other requirements
Highest Safety- No tensioning weight required, complete safety with no falling weight in case of accidents
High Precision- Maintaining constant tension over desired compensating length
Highest Reliability - Equipment tested and certified before shipping to site
more...
Parameter
Compl
ies
with
RDSO Specification
No.
TI/SPC/OHE/SPRATD/0110(03/2012)
| Sr No | Parameter | Value |
| --- | --- | --- |
| 1. | Line Tension | 1000/1200/1500 kgf in each overhead line (overall 2000/2400/3000 kgf) |
| 2. | Max Tensioning Length | Upto 1500 m |
| 3. | Working temperature difference (ΔT) | 65 ⁰C |
| 4. | Weight | < 300 Kg |
Related Products
All products provided below with slider to find faster.