SNS (Short Neutral Section)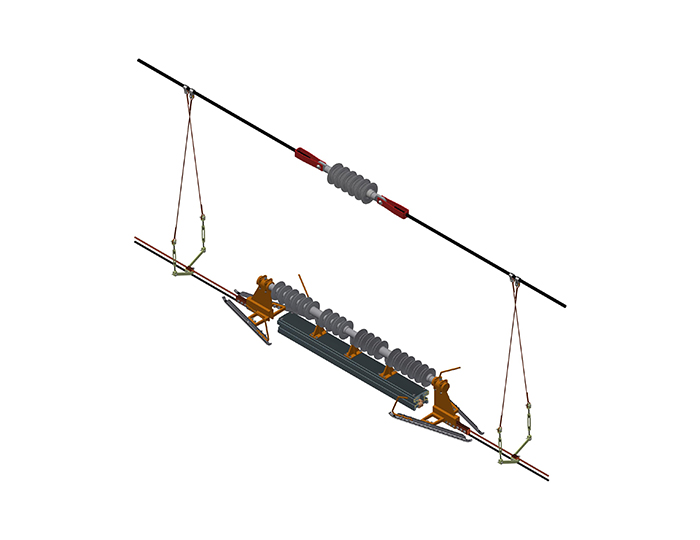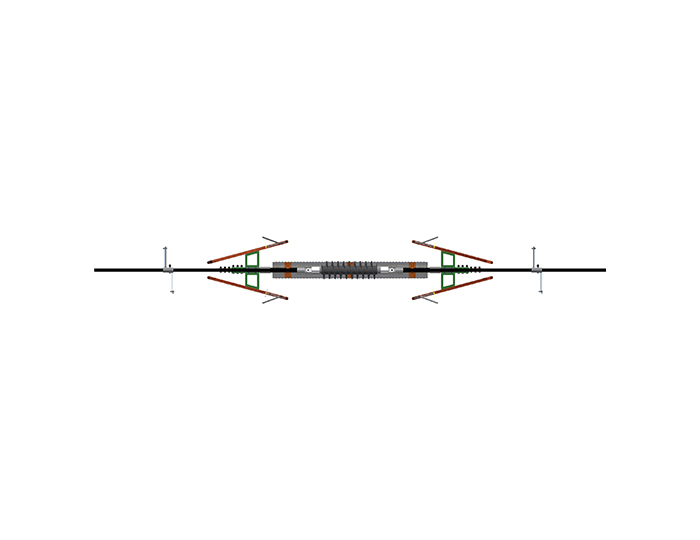 Short Neutral Section (PTFE) for 25 KV line, The utility power supply system expects equal loading on all phases. Traction power system works on single phase 25kV traction system. It now becomes important to use all the three phases equally and convert them into one phase traction supply. This is achieved by feeding single phase supply to the adjacent traction substation which is separated by a neutral section. Each feed covers a distance of about 30-40Km feeding all the trains in that zone.
Short Neutral sections are dead zones in the overhead line, used for isolating or separating different sections of the overhead electricity transmission line &also to provide smooth transition of pantograph from one section to another. To ensure strong Electrification drive, wear and tear nature of existing PTFE SNS needs a complete relook and design. Raychem RPG has introduced indigenous Short Neutral section for 25 KV line which is a moving roller-based technology and also, an alternative retrofit system for easy replacement of linings. A system which can eliminate the periodic maintenance and servicing issues.

Propriety PTFE technology resulting less wear & tear and long service life
Best arc extinguishing capability
Reduced sliding friction between pantograph and PTFE roller
Smooth transition from one section to the other
Bi-directional crossing
Removable insulator body, in case of wear
For maximum speed up to 200 km/h
more...
Parameter
Compl
ies t
o
RDSO Specification
No.
TI/SPC/OHE/SNS/0000(Rev.1)
Sr No

Catenary Wire

Contact Wire

1

19/2.10 mm, 65 mm 2 cadmium copper

107 mm 2

2

19/2.10 mm, 65 mm 2 cadmium copper

150 mm 2

3

19/2.79 mm, 65 mm 2 aluminum alloy

107 mm 2

4

37/2.10 mm, 125 mm 2 cadmium copper

150 mm 2

5

37/2.92 mm, 242 mm 2 cadmium copper

193 mm 2

Suitable for different sizes of contact and catenary wires as given in table
Design Parameters

Sr No

Parameters

Value

1.

Locomotive Speed

200 Kmph

2.

Power Frequency Voltage of Contact wire Insulator

250 kV

3.

Impulse Voltage of Contact wire Insulator

500 kV

4.

Creepage Distance of contact wire insulator

Approx. 3200 mm

5.

Clearance

Approx. 1000 mm
Related Products
All products provided below with slider to find faster.