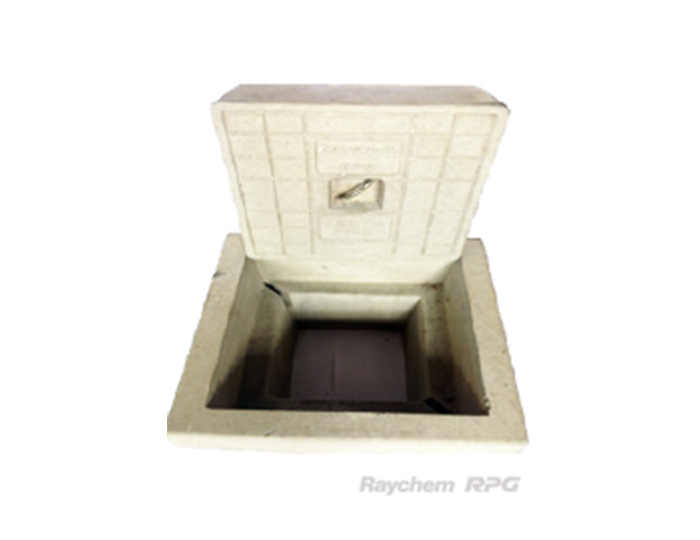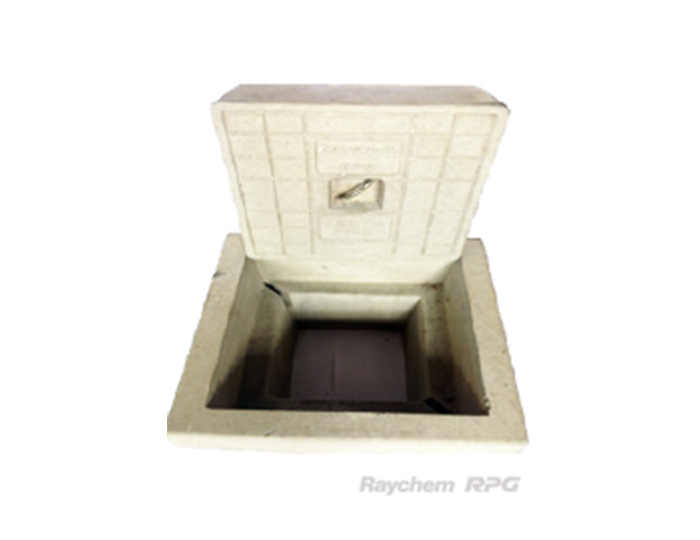 Load rated to 3500 Kgs. It facilitates periodic inspection of connections for corrosion and regular maintenance to ensure safety of personnel and equipment from earth fault currents and the high currents injected into earth provided by a lightning protection system.
Concrete Earth Inspection Pit

S.No.

Product Code

Dimensions in mm

Rated Load

1

RIP 33

325 (L) x 325 (W) x 190 (D)

3.5 ton or 3500kg

Raychem RPG Manufacturers Concrete Earth Inspection Pit as per IEC 62561-5:2017, BS EN 50164- 5:2009.
Inspection Housing Copper Earth Bar

S.No.

Product Code

Dimensions in mm

No. of Holes

Material

1

RIH-01

290 (L) x 30 (W) x 6 (D)

5

99.9% ETP Grade

2

RIH-02

290 (L) x 30 (W) x 6 (D)

7

99.9% ETP Grade
Parameter
Load rated to 3500kgand suitable for most types of earthing and lightning protection installations.
Provided with a central lifting hook of Stainless Steel for Industrial applications
Designed to accept a diagonal earth bar with 5 or 7 terminations (RIH 01 & RIH 02)

Related Products
All products provided below with slider to find faster.